RECENT EVENTS & ACTIVITIES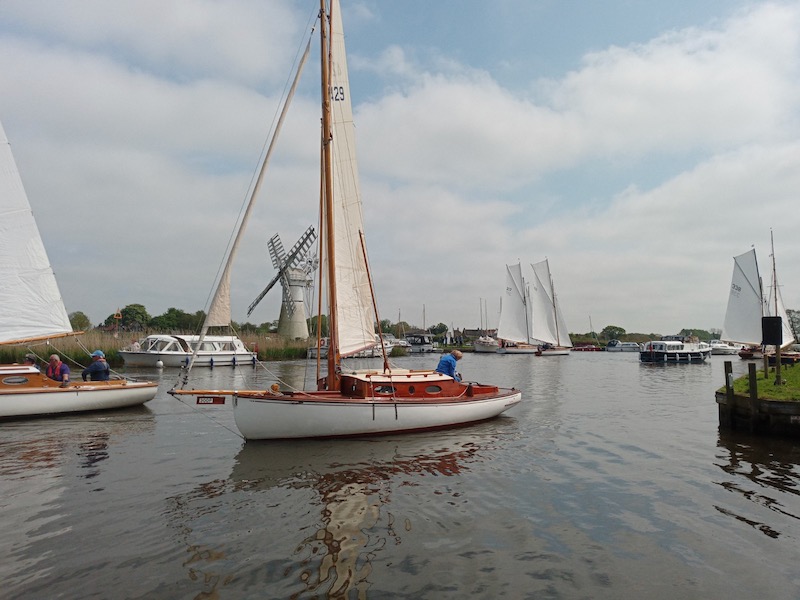 Photo: Mike Barnes
Sunday 14th May 2023
*****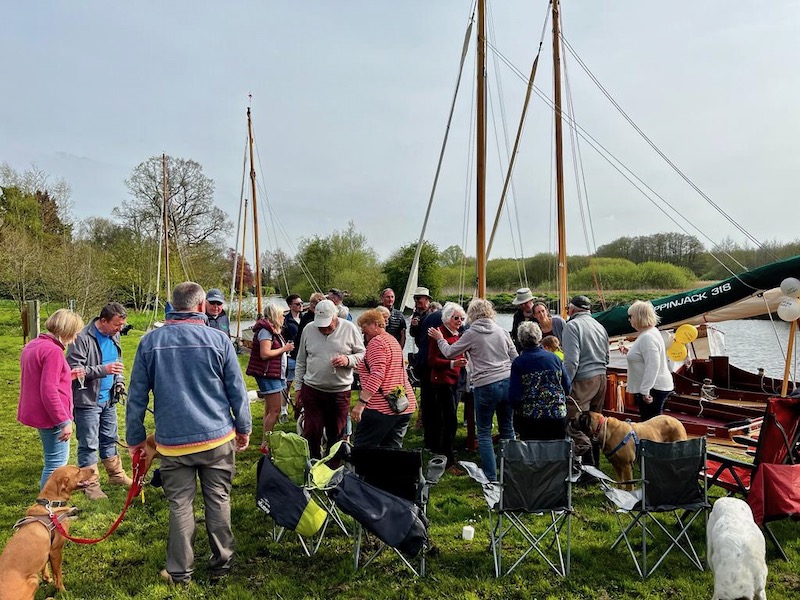 Photo: Roger Everett
Friday/Saturday 28th/29th April - Monday 1st May
Click on image above for report and more photos
*****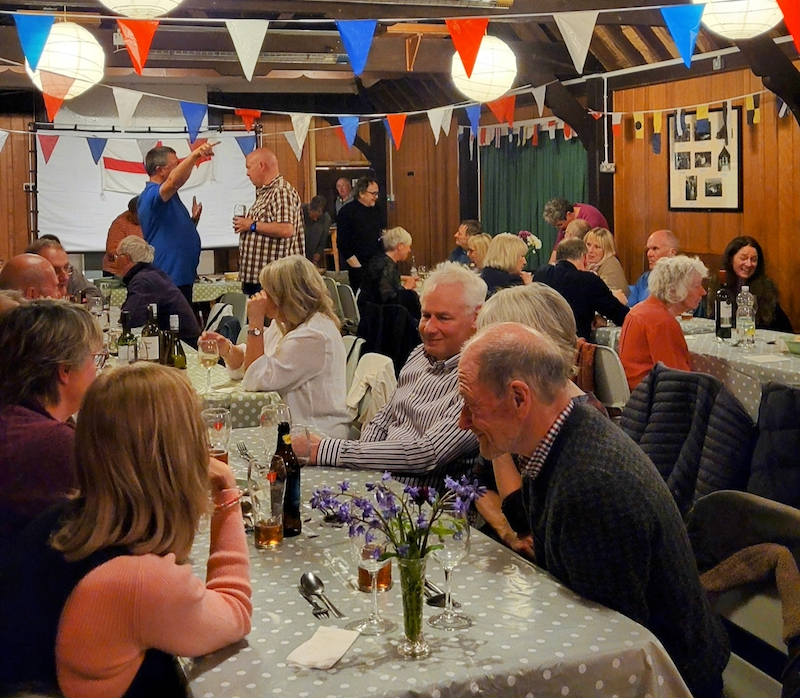 Saturday 22nd April 2023 at Ranworth Village Hall
Click on image above for report and more photos
---
Last updated April 2023
Check here for latest club news and information
including the minutes from the previous committee meeting once approved at the subsequent meeting
---
Proposed development of the EACC Site
CHARITY

EACC's chosen charity for 2022 was

Nancy Oldfield Trust

TOTAL RAISED FOR NANCY OLDFIELD TRUST IN 2022 £774.82

Cheque presented to Nancy Oldfield Trust on 14th April 2023

The Chosen Charity to benefit from EACC's fund raising activities in 2023 is
East Anglian Air Ambulance

Lesley Everett has done a magnificent job as our Charity Coordinator in recent years. She has now stepped down and the position is vacant. If anyone has a mind to take on the challenge please
contact the Skipper

---

on Members' ADS including

Michael McNamara Lug Sail For Sale

Updated 18th November 2022

---

The club safety boat moored in Thurne Dyke during the season may be used by members for legitimate uses, when available.

On rare occasions a safety boat may not be available.

The dates will be published here.
---

You shop online as usual and the online store gives EACC money!
It costs you nothing! It's that simple. No catches or hidden charges!
Other local Sailing Clubs have raised hundreds for their club.
---