You shop online as usual and the online store gives EACC money!
It costs you nothing! It's that simple. No catches or hidden charges!
Other local Sailing Clubs have raised hundreds for their club.
---
RECENT EVENTS & ACTIVITIES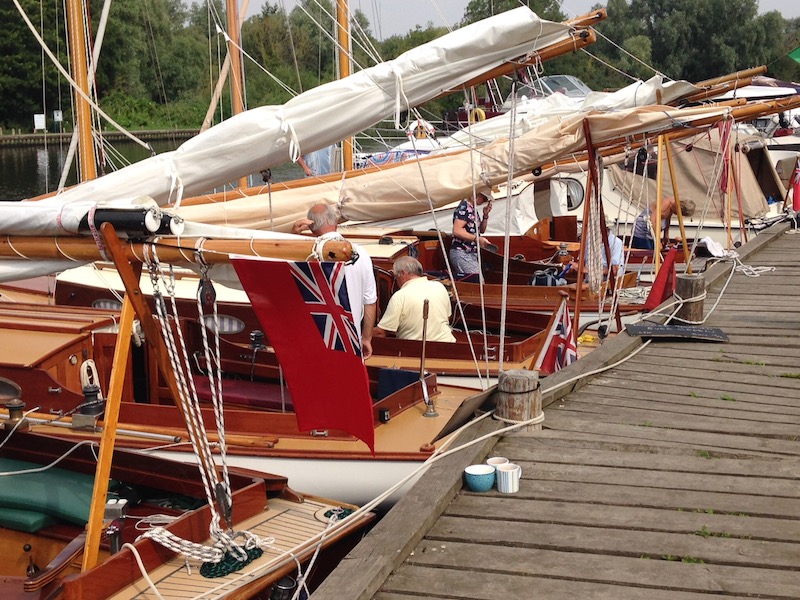 Photo: Jane Stevens
Friday (evening) 12th August to Saturday 20th August 2022
Click on image above for a report and photos
---
NEXT EVENTS
Friday evening 30th September to Sunday 2nd October 2022
Cruise details updated 14th September
*****
Sunday 9th October 2022
Updated 22nd September 2022
---
Last updated 8th September 2022
Check here for latest club news and information
including the minutes from the previous committee meeting once approved at the subsequent meeting
---
Proposed development of the EACC Site
---

MOORINGS

THE ROTA FOR 2022 IS NOW OPEN FOR ANYONE TO ADD THEIR NAME

HELP KEEP THE CLUB SITE TIDY

---

Mooring at the Moorings

Please note that members are entirely at liberty to

use the club moorings frontage for temporary

moorings picnics, BBQs etc whenever they wish

between 1st March and 31st December.

The club gas BBQ can be used on the club site by members but only if the mooring officer is contacted about it first on every occasion, unless it is a club event. Instructions, conditions of use and how to access it will be provided.

Boats that do not have a club berth should not be left on the moorings unattended without prior consent

of the moorings officer

CHARITY

EACC's chosen charity for 2022 is

Nancy Oldfield Trust

*****

In 2020/21 EACC raised

£

269.00

for

Norfolk School Sailing Association

Obviously fund raising opportunities have been few and far between over the last couple of years but it is hoped that there may be more in the coming year

---

on Members' ADS including

Michael McNamara Lug Sail For Sale

Updated 3rd July 2022

---

The club safety boat moored in Thurne Dyke during the season may be used by members for legitimate uses, when available.

On rare occasions a safety boat may not be available.

The dates will be published here.
---