Friday 29th/Saturday 30th September to Sunday 1st October
UPDATE: Added 14th September 2023
*****
Including 2 trophy races postponed from the Summer Regatta
Saturday 7th NB Times changed since first published
and Sunday 8th October
---
RECENT EVENTS & ACTIVITIES
YARE & BURE ONE DESIGN OPEN
Saturday, 23rd - Sunday 24th September
CANCELLED DUE TO LACK OF ENTRIES
*****
Wednesday 13th September
*****
Photo: Sally Jones
Friday 11th to Sunday 13th August
*****
SUMMER REGATTA
Saturday, 15th - Sunday, 16th July
REGRETABLY CANCELLED DUE TO WEATHER WARNING
The two trophy races from the Sunday have been rescheduled for Saturday 7th October
effectively making the Autumn Regatta this year a two day event.
---
PETER CHARLTON
Sadly, Pete Charlton, former EACC member, mast and spar maker for many, and keen RC racing helm, builder and original owner of RC 334 "Henrietta",
died peacefully at home on 5th September 2023
Funeral arrangements - Wednesday 27th September 3.30pm St. Faiths Crematorium.
---
including the minutes from the previous committee meeting once appr
Posted 19/6/2023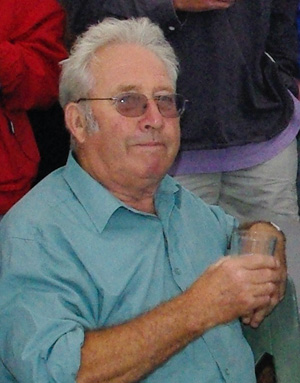 Sadly John Atkins', a long-standing member and former Skipper of EACC, passed away last weekend and our thoughts are with his family. I am sure many of you will remember fondly some of the fun EACC had on John and Pat Aktins moorings in South Walsham back in the 1980's.
Funeral Tuesday 11th July - Click here for details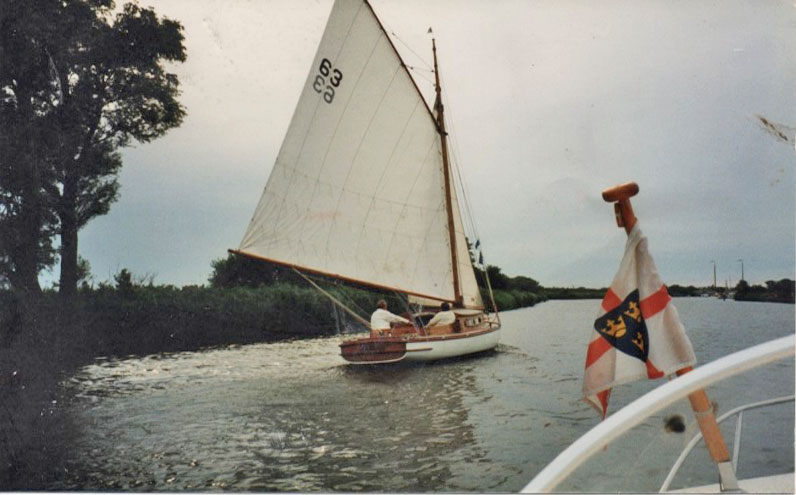 oved at the subsequent meeting
---
Proposed development of the EACC Site
---
CHARITY

EACC's chosen charity for 2022 was

Nancy Oldfield Trust

TOTAL RAISED FOR NANCY OLDFIELD TRUST IN 2022 £774.82

Cheque presented to Nancy Oldfield Trust on 14th April 2023

The Chosen Charity to benefit from EACC's fund raising activities in 2023 is
East Anglian Air Ambulance

Lesley Everett has done a magnificent job as our Charity Coordinator in recent years. She has now stepped down and the position is vacant. If anyone has a mind to take on the challenge please
contact the Skipper

---

on Members' ADS including

Michael McNamara Lug Sail For Sale

Updated 18th November 2022

---

The club safety boat moored in Thurne Dyke during the season may be used by members for legitimate uses, when available.

On rare occasions a safety boat may not be available.

The dates will be published here.
---

You shop online as usual and the online store gives EACC money!
It costs you nothing! It's that simple. No catches or hidden charges!
Other local Sailing Clubs have raised hundreds for their club.
---