EACC / YSC Joint Social 2020

Hands Across the Water
a joint social event with the
YARE SAILING CLUB
Saturday, 11th January 2020, Starting 6 for 6.30pm
at The Humpty Dumpty Brewery Church Road Reedham NR13 3TZ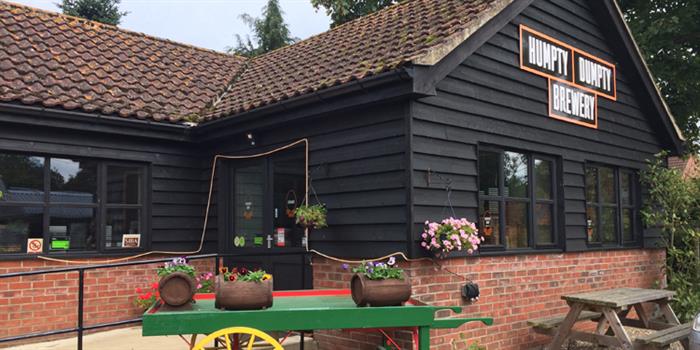 Happy New Year to all EACC members and all those dear to them!
We are opening the 2020 season with a joint social event with our friends at the Yare Sailing Club, hosted by them and they have arranged a tour of the Humpty Dumpty Brewery in Reedham followed by a fish and chip supper, and then further drinks.
It will £18 per head for brewery tour, fish and chip supper and 3 pints of beer (or equivelent maybe wine also soft drinks and coffee/tea) - tokens will be issued and beer bought after that will be in a donations bucket for local charities. Nibbles will also be available and possibly a quiz (but let's see!) Humpty Dumpty Brewery have always tried to support local charities at both their summer beer festival and December Open Weekend and always get good support.
Parking is very tight at the brewery so please try to "bunk up". Parking is available at Reedham Village Hall (about 10 minutes walk - bring a torch) If you are coming by train we might be able to do some to-ing and fro-ing by car as Reedham Station is about 10-15 min walk and needs a torch!
It would be good to get an idea of numbers as soon as we can so we can let the brewing team know. However we need final numbers for the fish & chip shop by Saturday 4th January
If you are interested please save the date and drop Julia Kilner a quick line
Looking forward to a good evening (wear something warm!) and seeing you lots of you there.