EACC / YSC Joint Social 2021

Hands Across the Water
The eagerly awaited first date in the social calendar for 2021,
which is the joint event with our friends at the Yare Sailing Club
Saturday, 16th January 2021, Starting 7.30pm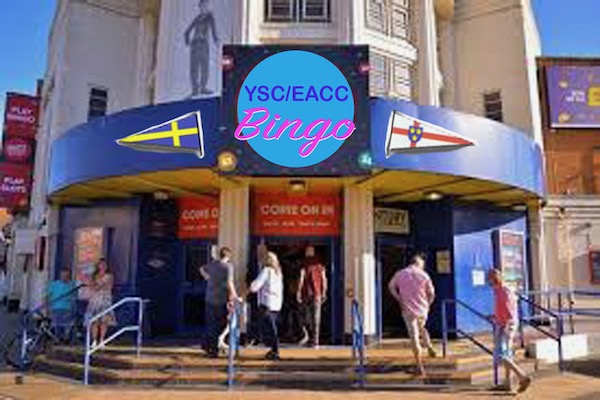 Always well attended and always lots of fun, this year the entertainment sub-committee is delighted to bring you a packed evening's programme of Lock Down Bingo, ably hosted by rookie caller Margaret 'how hard can it be?' Kilner, and a scavenger hunt, presented by those masters of order and precision at Sun Glory 2. There will be prizes. Small and fiscally realigned, but prizes nonetheless.
Starting at 7.30pm, the event will take place on Zoom and there will also be time for chatting with other members as part of the evening, possibly on virtual 'tables' so that everyone gets the chance to chat to everyone else.
Pre-booking is essential so that we can send you all you will need to take part, plus the Zoom link. Please let us have your booking by midday on the 16th to social secretary at EACC. If anyone hasn't used Zoom before, but would like to attend, please email us and we will do all we can to help you get set up.
Cally Smith at EACC and Margaret Kilner at YSC