YBOD Open 2014
Saturday and Sunday 27 and 28 October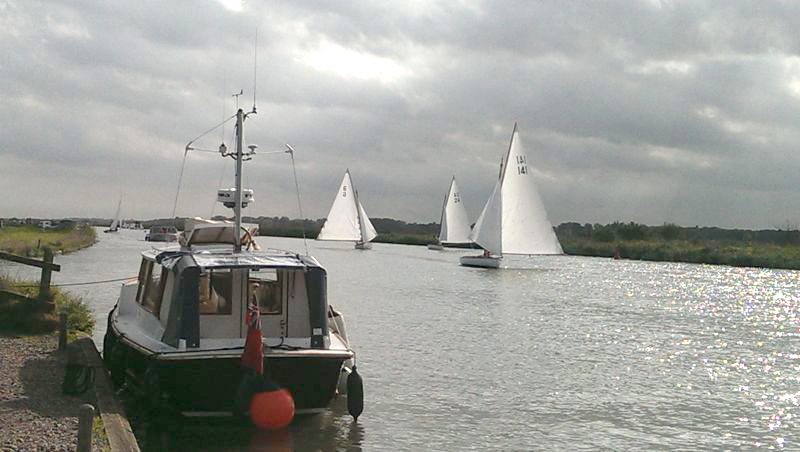 Five boats arrived on Saturday to no wind so a short course was set with 3 marks. After a relaxed briefing by race control (Rag doll) we found out that the winner of the white boat trophy last year had brought the wrong one (oops).
The first race started at a slow pace as it was against wind and a strong flood tide but Chris Bunn in Fox (132), took an early lead and stayed in front to the end. It was decided over a chat and cup of tea/coffee between everyone that as we had the sea breeze we would do 3 races and wait for the wind on Sunday. Races 2 and 3 were raced with more wind, Paul Carrington came good in his new boat Lunar (141) with two firsts with the rest of the pack chasing him.
Sunday started in mist and no wind but by unanimous decision we started at 11:30 not 11:00. As there was more wind I gave them more rounds, Tim Frary lead from the start horn to the finish bell, Martin Thompson lost out to Paul Carrington within the last 10 yards to the finish.
Ian Stewart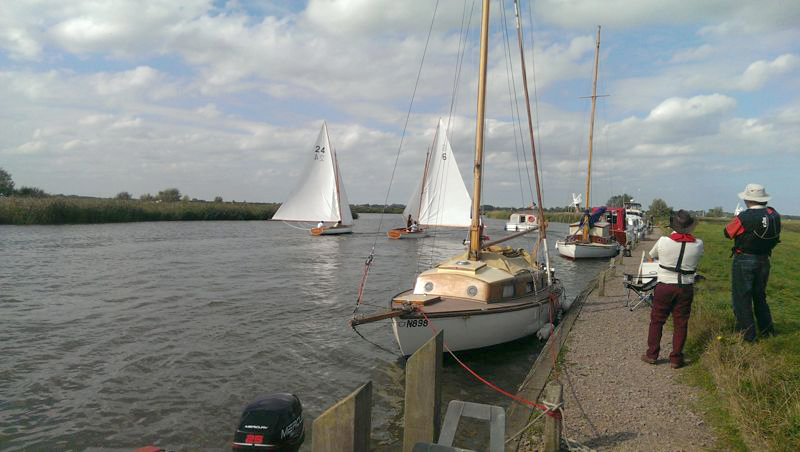 RESULTS
Race 1
1st C Bunn
2nd P Carrington
3rd M Thompson
Race 2
1st P Carrington
2nd F Foalds
3rd M Thompson
Race 3
1st P Carrington
2nd C Bunn
3rd T Frary
Race 4
1st T Frary
2nd P Carrington
3rd M Thompson
Overall Result
1st P Carrington
2nd C Bunn
3rd T Frary
The crews trophy went to K Carrington
A big thank you to Ian Stewart for running the line and thanks also to Ian Ayres, Tony Calver and Steve Seeney for their help over the weekend