SOUTHERN RIVERS CRUISE 2015
An overview by Cruise leader Ruth Thompson
We were so lucky to have such good weather on our southern rivers cruise this year. Even the drenching on the way from Geldeston to Somerleyton doesn't seem quite so awful now. The weather the following week (Oulton Regatta) was certainly not 'cruising weather'.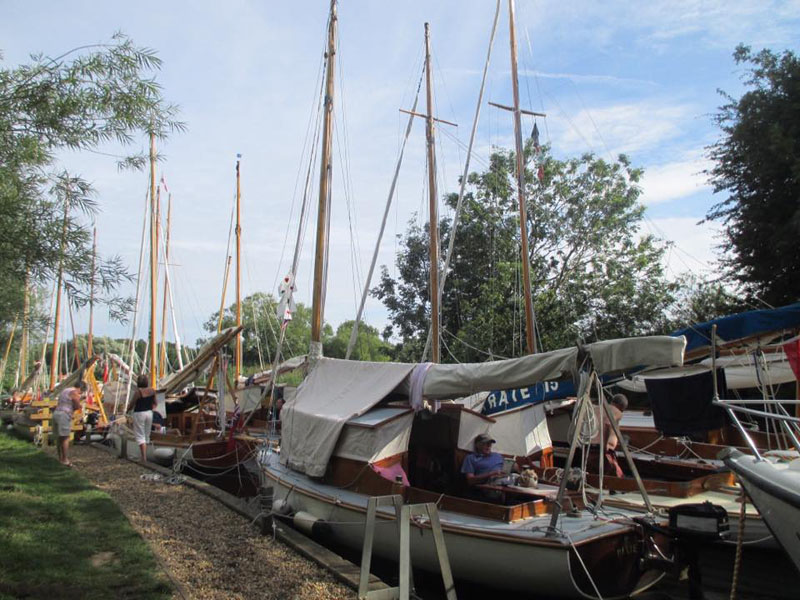 We did all the usual stops; Stokesby, Loddon or Breydon Regatta, Waveney River Centre, Beccles and Geldeston, Somerleyton, Cantley, Rockland and Reedham with excellent food every time.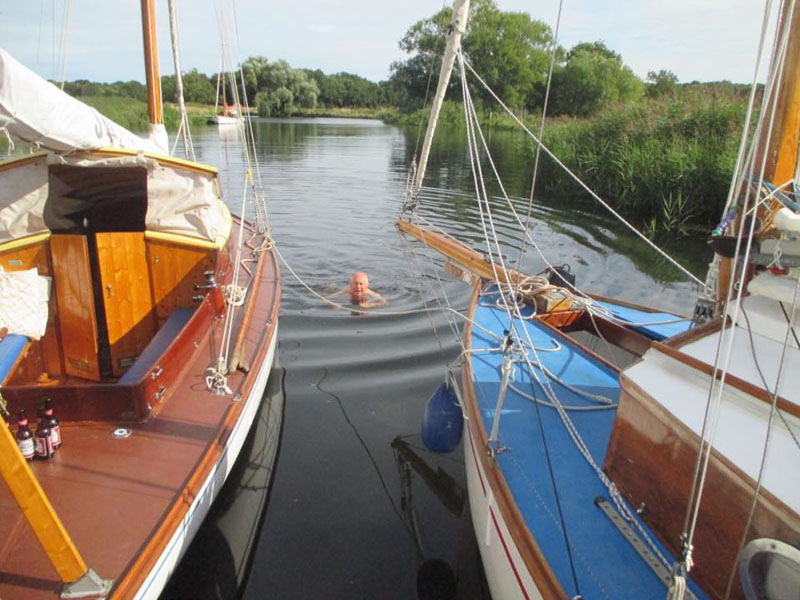 Breydon Regatta was good fun; congratulations to Mischief - third in the Saturday morning race, Pippinjack – winner of the Berney Arms Cup for the afternoon race on Saturday and third overall. In the Passage Race on Sunday Catspaw - third and Martlet - winner of the trophy for boats over 15%.
Thanks to Bishy for getting to WRC early and reminding them we had moorings booked!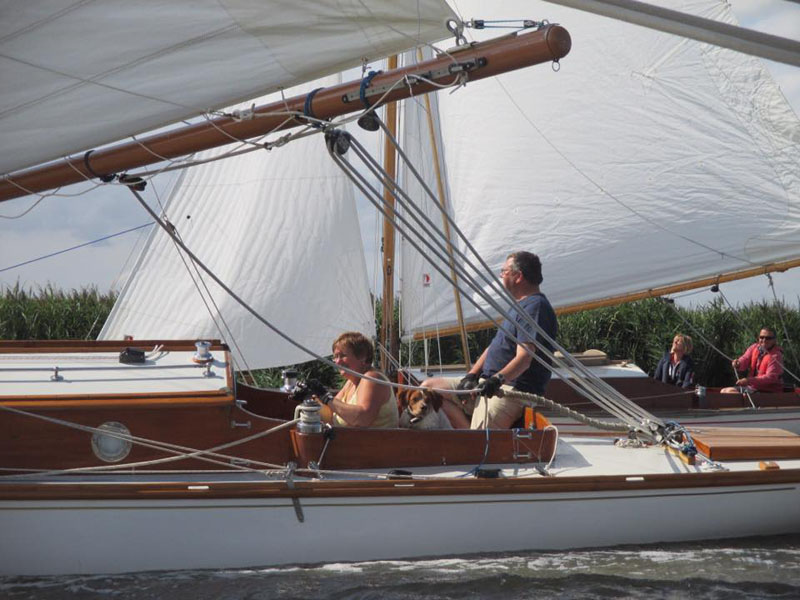 The guys did a fantastic job fitting us all in at Geldeston (with only one and a half boats actually moored on the quay heading). We took over the pub as usual when Colin got his guitar out for a good old singsong.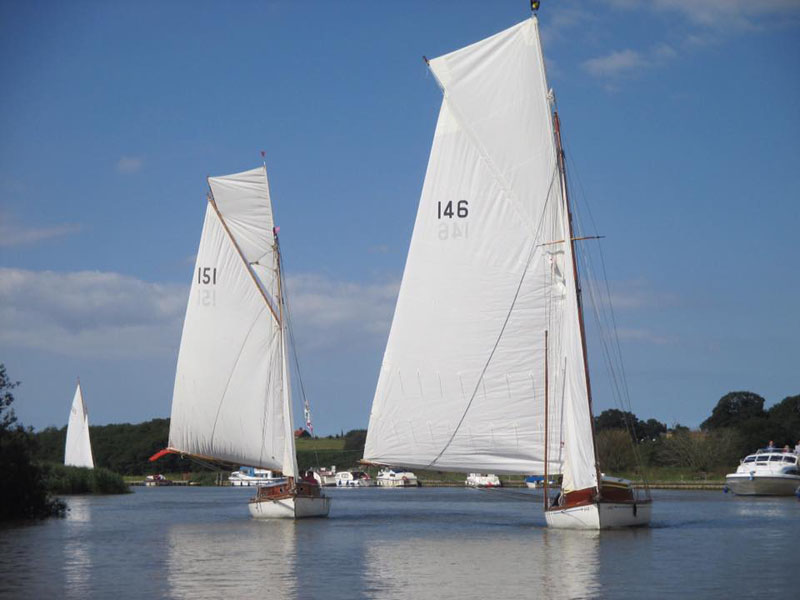 Horrid day on Tuesday motoring all the way from Geldeston to Somerleyton against the tide in the pouring rain but a super evening in The Duke's Head put us all back in a good mood.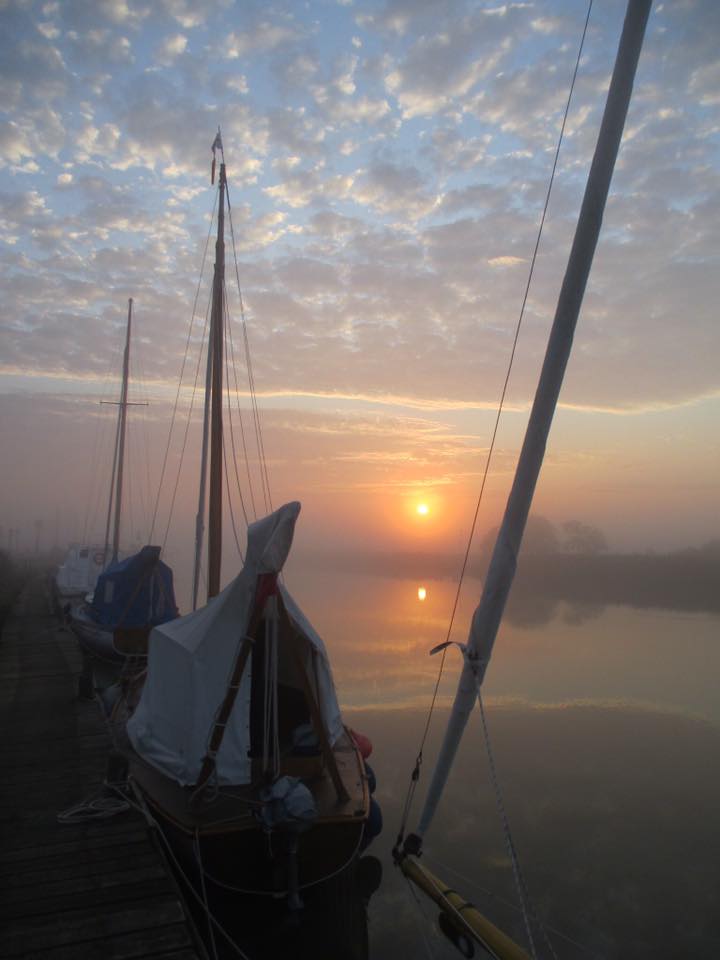 2015 saw another very successful EACC southern rivers cruise with lots of fun and laughter, fine food and good sailing. Thank you to everyone for entering into the spirit of the club cruise helping with moorings, organising meals and most of all for being there.
Thirteen boats took part. They were:-
Bishy, Breeze, Catspaw, Ceres, Cordy, Glider, Martlet. Moss Rose, Pippinjack, Pirate, Pixie, Ranger & Snowbird
Ruth Thompson
Write up from Tuesday onwards by Roger Everett
I agreed to write up the cruise before I realised that we were going to be late on parade. A combination of grandchildren staying longer than expected and Mrs Crew's busy social diary, meant that we should not be joining the cruise until Tuesday evening. Then we saw the forecast for Tuesday and decided on a DFI. We would cross on Monday evening.
A mad chase around saw us at the boat mid-afternoon and sort of ready for the trip south. An uneventful but rather eerie passage, (we were the only boat on the Bure and on Breydon) saw us arrive at The Berney Arms as the sun began to set.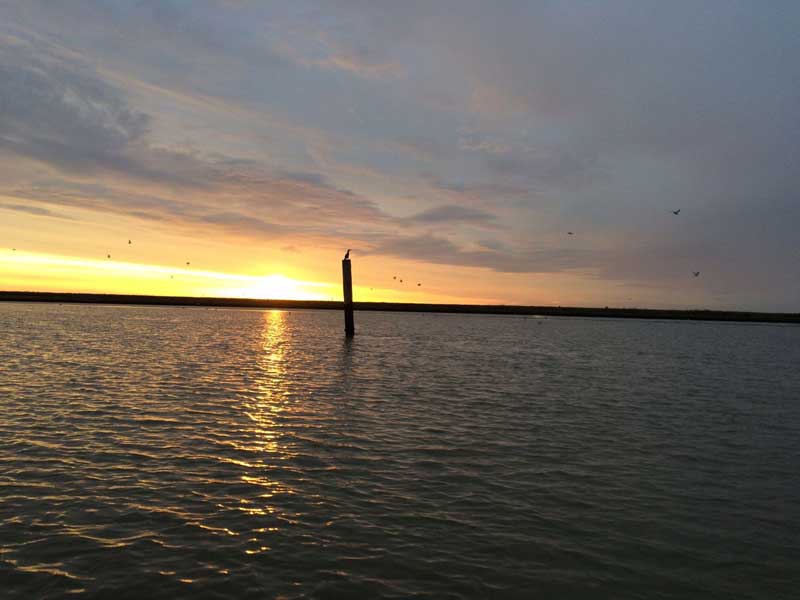 A visit to the re-opened pub after supper led to Bizarre Conversation No 1
Me: Do you have any malt whisky?
Landlady: We've got Jack Daniels and Captain Morgan
Me: (After short pause to digest this response) Do you have any blended whisky?
Landlady: We've got Famous Grouse or Grants.
Me: I'll have a Famous Grouse please
Landlady: The bottles empty. I've got another but have not had time to replace it.
(Subtext: You might be the only customers in the pub but I just can't be bothered)
Me: I guess it will be Grants then. Do you have any water?
Landlady: What do you want water for?
Me: To drink
Landlady: Oh
She shuffled off and returned with a pint glass of water. With difficulty I added a splash to Mrs Crew's nightcap. Then they turned the lights out!
We returned to the boat and as we climbed into our bunk it started to rain. Could things get any worse? Oh yes. Awoken at 0430 by Mrs Crew trying to get up. She was worried about our mooring lines. I got up, pulled on waterproofs and went out into the rain to check the lines. They were fine. I got back into bed. Mrs Crew slept. I didn't!
In the morning, the proper morning that is, it was still raining; heavily. We pulled off the soggy covers and set off into the rain, a stiff headwind and the tide, trying to remind ourselves that cruising is fun. Halfway down the New Cut the rain stopped and we were able to moor at Somerleyton, dry the boat out and get her cover on before the rain started again. Gradually, the rest of the very soggy fleet came up from Geldeston to join us, most by motor but some having sailed all of the way. A very good supper in the excellent Duke's Head restored everyone's spirits and we retired replete to our bunks to listen to the rain starting again.
By morning it had stopped and the sun was trying to make an appearance. The smell of grilled kippers wafted on the breeze and waterproofs were hung out to dry.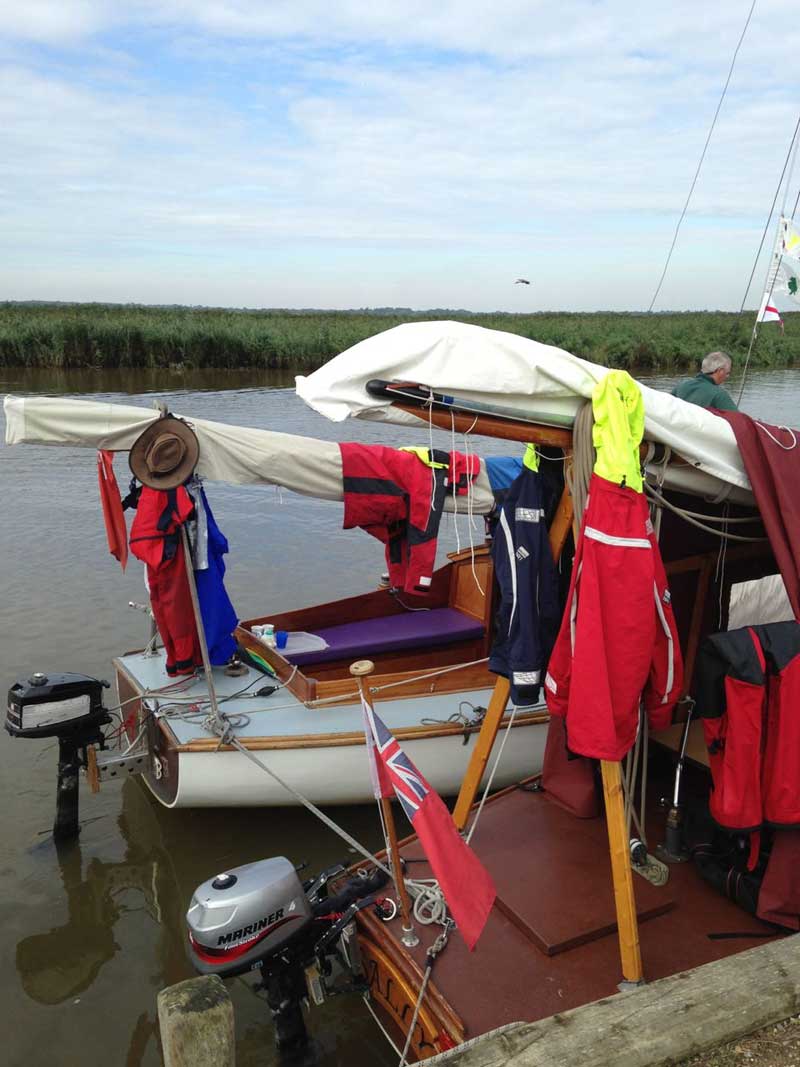 The Carolyn James Health & Beauty class were out for early morning exercises. It was going to be a good day.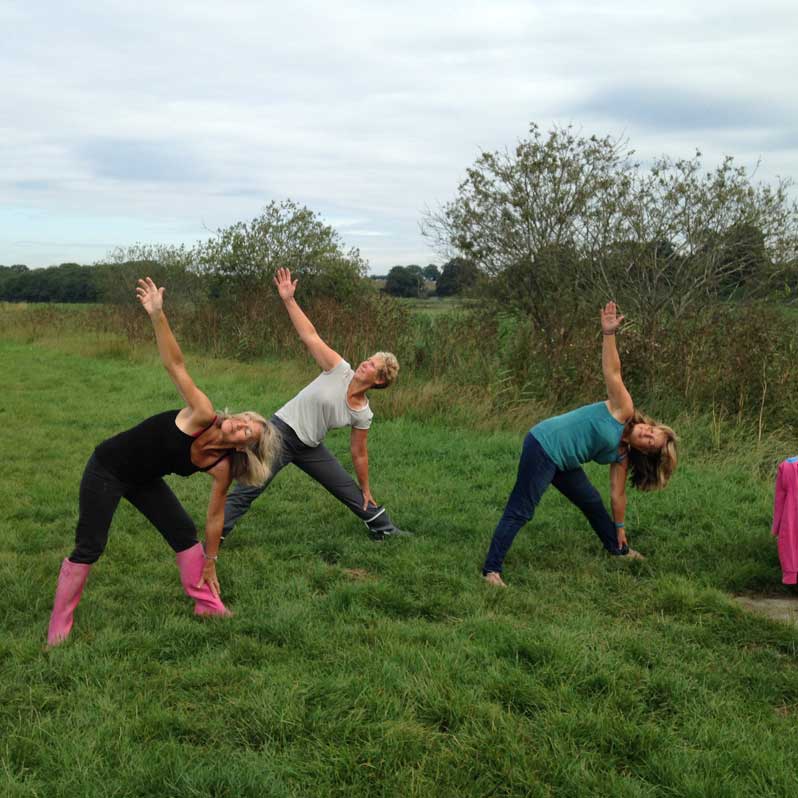 One way or another we all made it to the New Cut and up to Reedham and through the open swing bridge. Then we hoisted sail and had a great sail up to Cantley. A beat at first, but with a strong, favourable tide under us the going was easy. Gradually we came around to reaching and running. Some stopped at Cantley and went walking. We sailed on to Langley Dyke for lunch but others sailed further. After the day before it was just so good to feel sun on your back and to sail in a good breeze. Later, we all gathered on the mooring for a BBQ.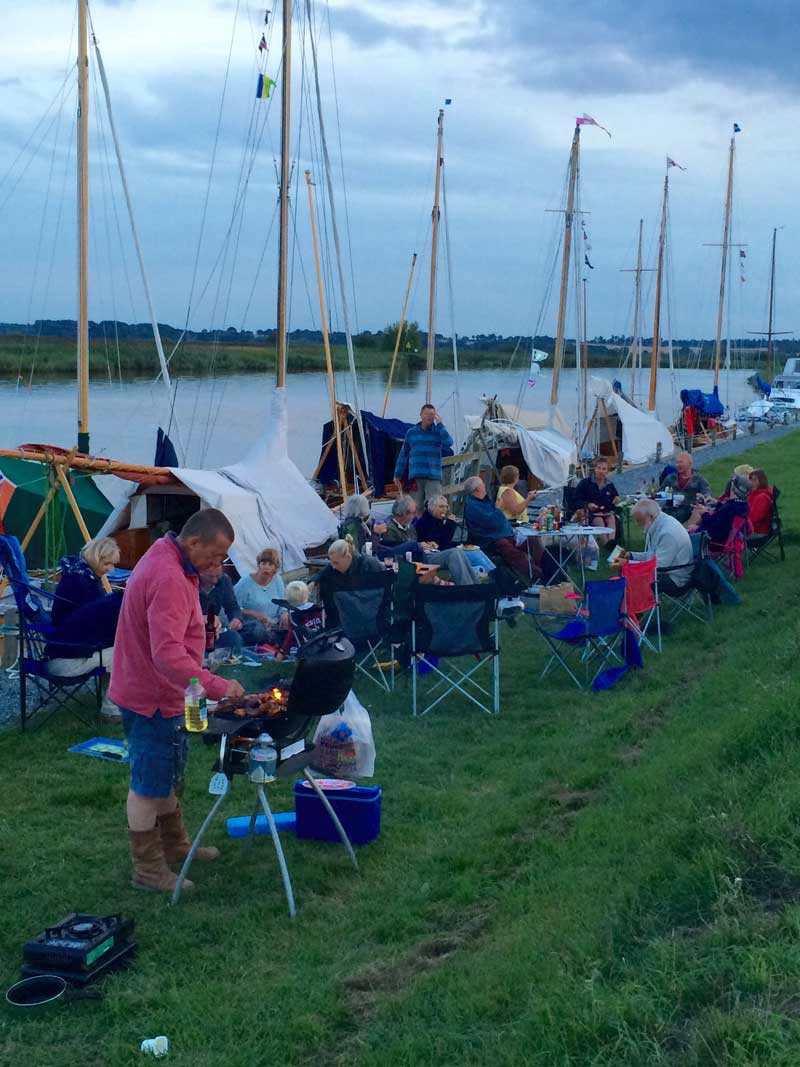 There was lots of chat, lots of beer and wine and some serious barbecue envy.
On the Thursday the plan, when we left, was for a timed sail to Surlingham Broad for a lunchtime raft up. Glider left first, saying that she was so slow it would probably take her until teatime. In the event she came second, just two seconds behind Pippinjack. It was another wonderful sail, all reaching and running with the tide.
Three of us did as instructed and rafted up on the Broad and watched kingfishers and an Emperor Dragonfly. For the rest the call of a pint at Coldham Hall was too strong to resist.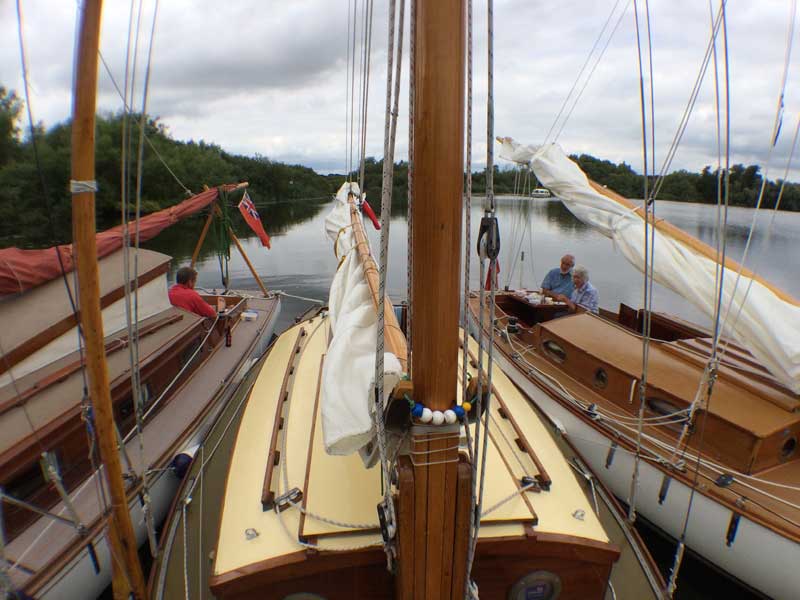 Later, we all, or nearly all, opted to motor against wind and tide the short distance to the basin at Rockland St Mary. With a bit of careless mooring and some good harbour mastering we all eventually squeezed in for the night.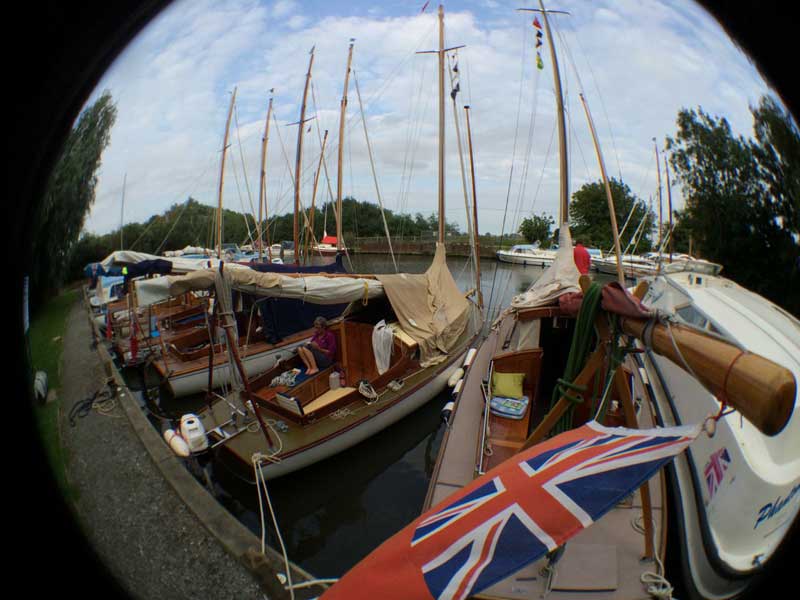 Another excellent and very keenly priced meal was enjoyed by us all at The New Inn.
Bizarre conversation No 2 occurred today -
Mrs Crew: (Something inaudible)
Me: What did you say? I didn't catch that.
Mrs Crew: (Giving me a severe look) I'm not talking to you. I'm talking to the sail
My company is obviously not very stimulating. The next day she was talking to the quant pole!
On Friday morning some folk awoke with a problem. They were aground! Breeze decided to make a dash for it and became firmly attached to the putty in the channel. Ever alive to opportunity, Brian set off in his flubber to help and to claim salvage - a pint of milk for his breakfast! Those with deep keels smartly followed Breeze out to breakfast in deeper water. On Ranger we took our time. With the shallowest keel in the fleet we would have no problem. So, after a leisurely breakfast, we hoisted the jib and sailed off the mooring, only to ground halfway down the dyke! With a bit of engine power we came off easily but it is high time that dyke was dredged.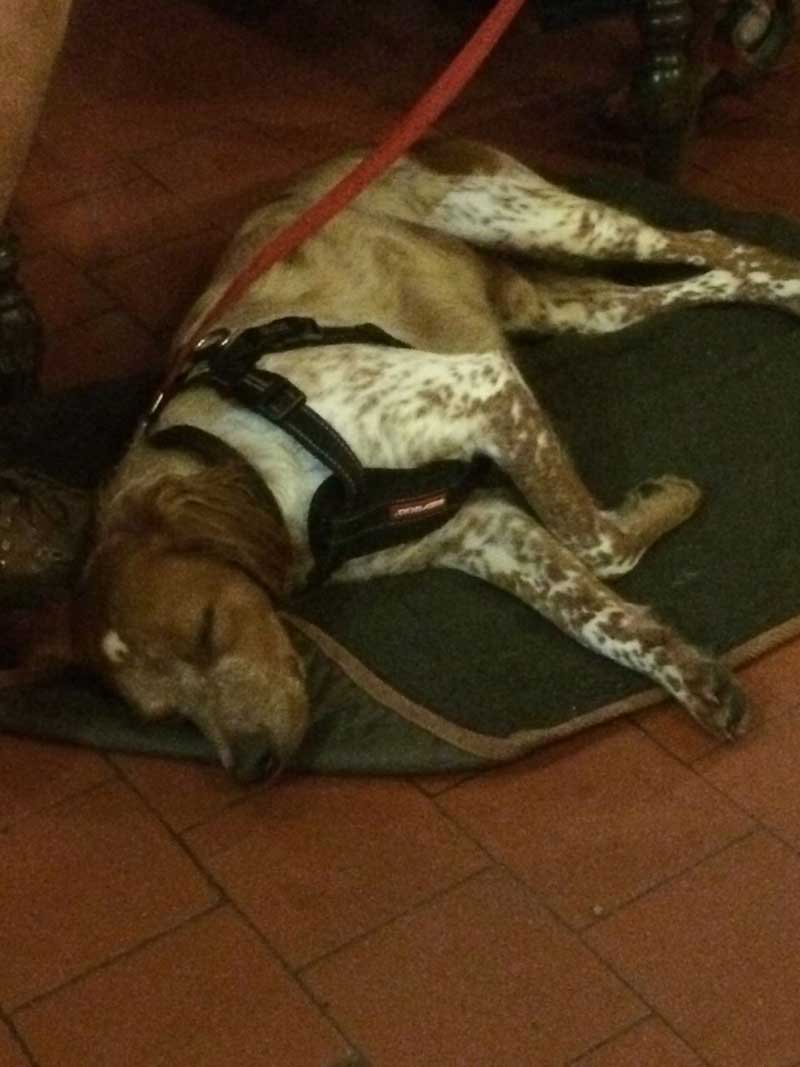 We sailed back to the lovely Langley Dyke for coffee and a lazy lunch. Others went to Surlingham Ferry for lunch. Others still, just stayed in the basin having a lazy morning. The eventual aim was for an overnight at Reedham Ferry. It was against the wind and against the tide but it was a great sail. There was a bit of 'treedium' above Cantley but otherwise a good breeze to move us all along. Some ate in the pub, others dined aboard but, at the end of another great EACC week we were all dog tired.
With a SE 10mph forecast for Saturday we hoped to sail all of the way home. But, when we peeled back the covers, there was not a breath of wind.
The water at Reedham Ferry was a mirror. Perhaps there would be wind on Breydon? Well there was, but not until we had given up all hope and dropped the stick. Through Vauxhaull & Bure bridges we tied up at the de-masting mooring immediately past Bure bridge. (For future reference this is not to be recommended).
By the time that we had the mast up the flood was already tugging at our stern lines. By jib past the yacht station and then, hoisting the main, we ran and reached with the flood to Acle. Mrs Crew helmed the whole way, making Acle bridge in 1 hour and 40 minutes. Some had stopped at Stokesby for lunch but there was no stopping for Ranger; she just wanted to fly on and on.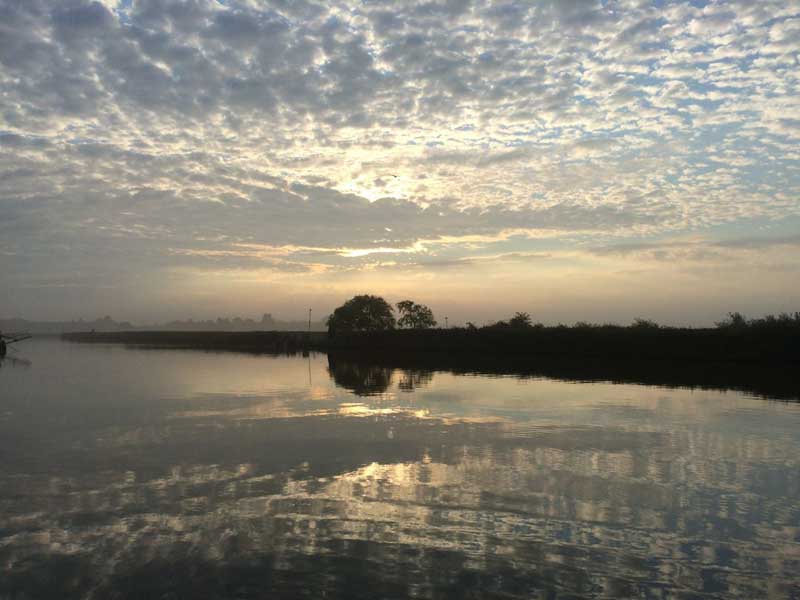 What a fantastic week (as always). We had some great sailing (as always), some better company (as always) and a lot of laughs (as always). We ate well (too well at times!) and drank well (one of us too well, but we have all been there). We taught others that where they thought there was room for one boat there was actually room for fourteen and we confirmed what we already knew - that EACC is by far the best Club on the Broads. Thank you Ruth & David for all of the organisation and booking. You made it a great sailing holiday for all of us.
Footnote: One of the educational benefits of this annual cruise is the opportunity it provides to increase your vocabulary. Last year we had -
treedium (n) slow and tiresome progress in the shadow of trees. From this word we also get treedious (adj) and treediously (adv)
This year we had -
squiggle (v) to briefly and repeatedly point the bows into wind in a narrow channel, usually one smaller than the length of the boat.
In the pub, two gentlemen were heard to moan greatly about their partners poor squiggling abilities. Bet they got no cocoa that night!
Roger Everett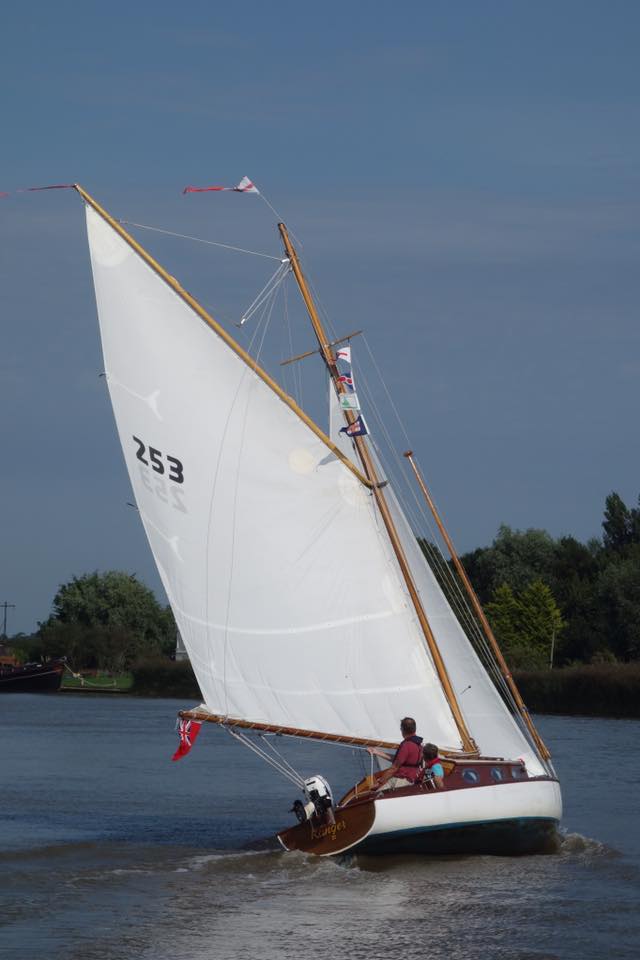 Ranger by David Calder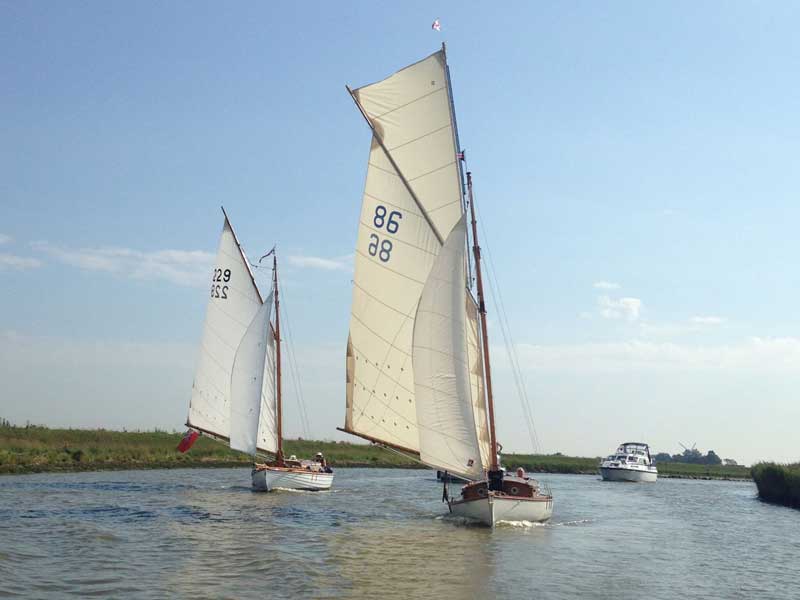 Mossy and Ceres by Colin Chettleburgh
13 boats on one and a half moorings at Geldeston by David Calder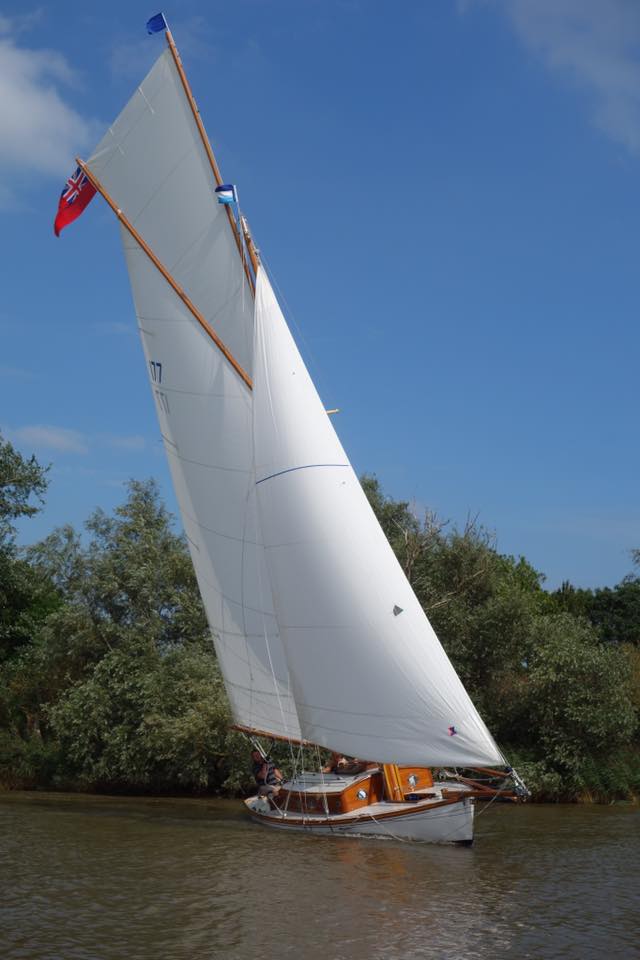 Breeze by David Calder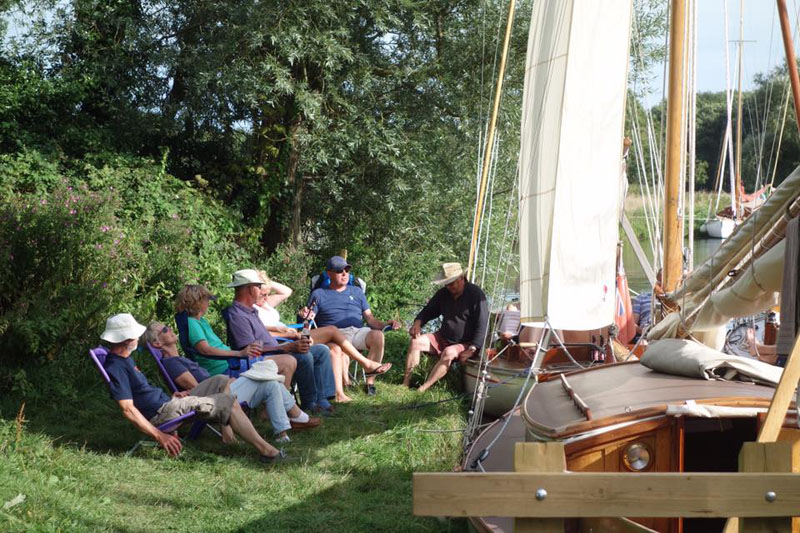 Gelderston by David Calder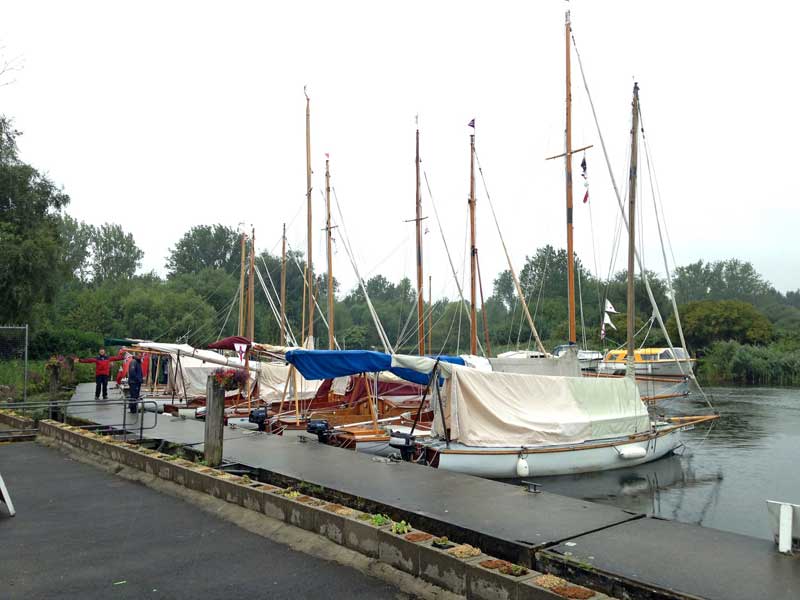 Beccles swimming pool pontoon by Colin Chettleburgh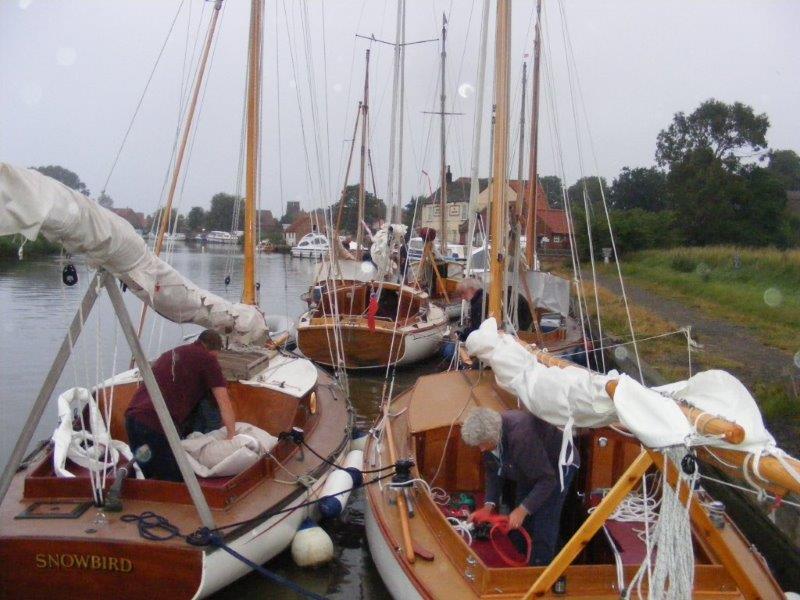 Stokesby by Susan Spivey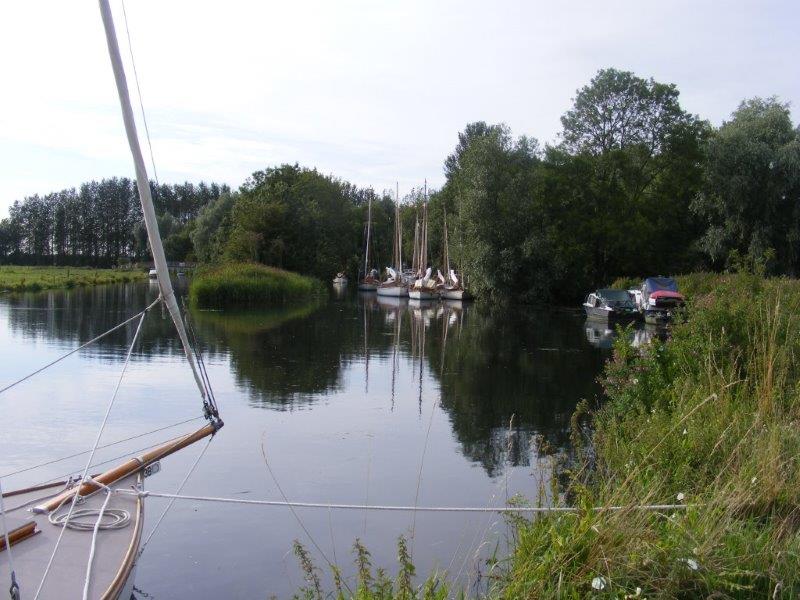 Geldeston by Susan Spivey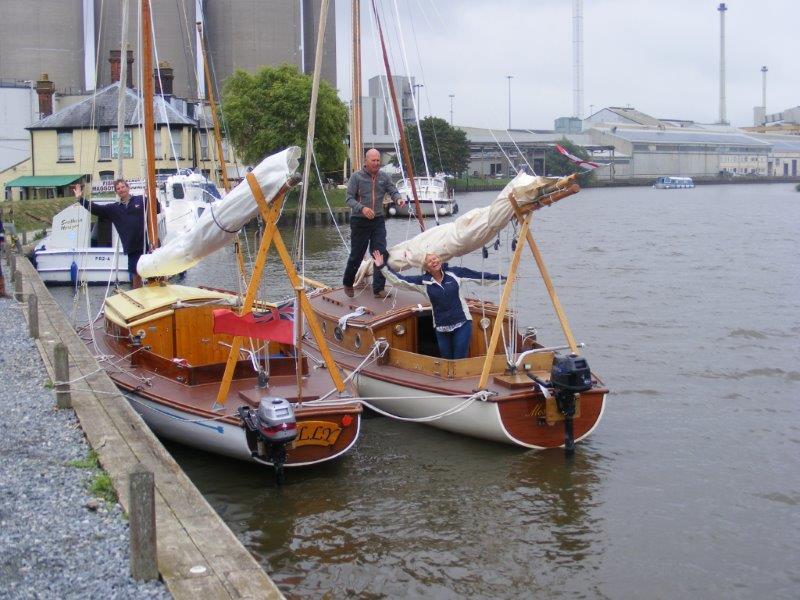 Sally and Mossy at Cantley by Susan Spivey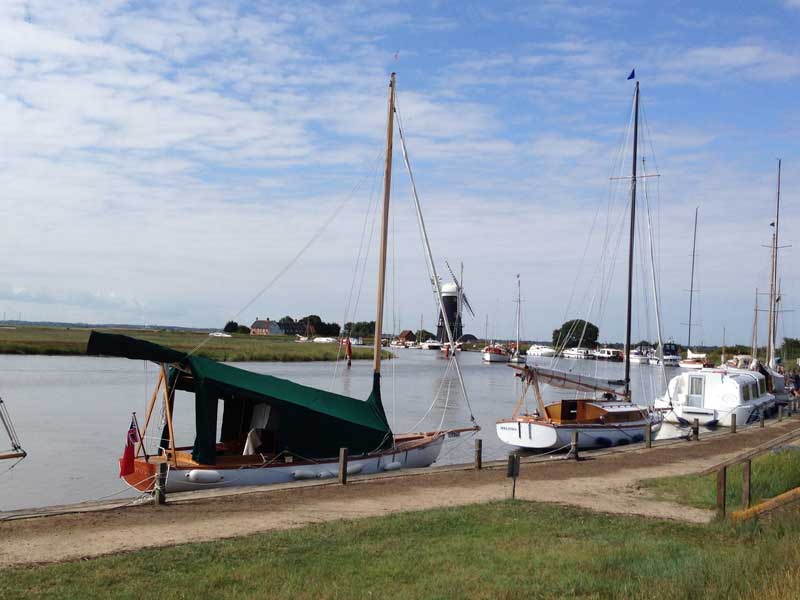 Berney Arms by Paul Stevens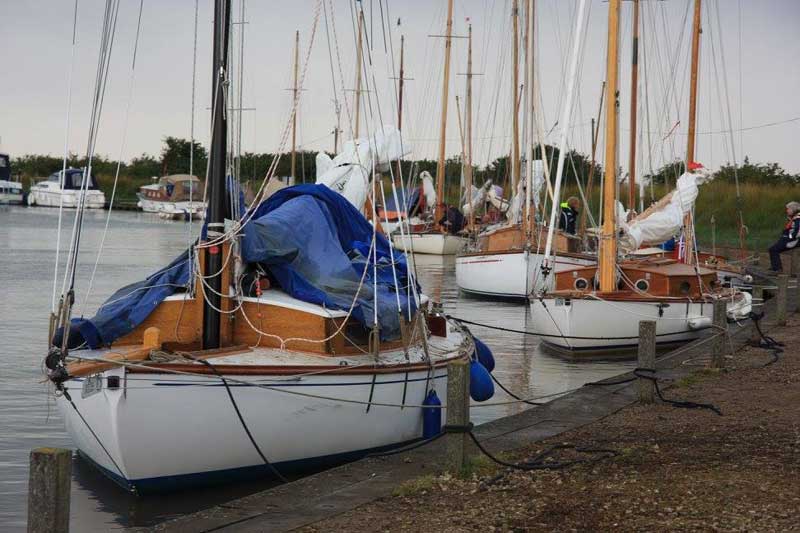 Berney Arms courtesy of YSC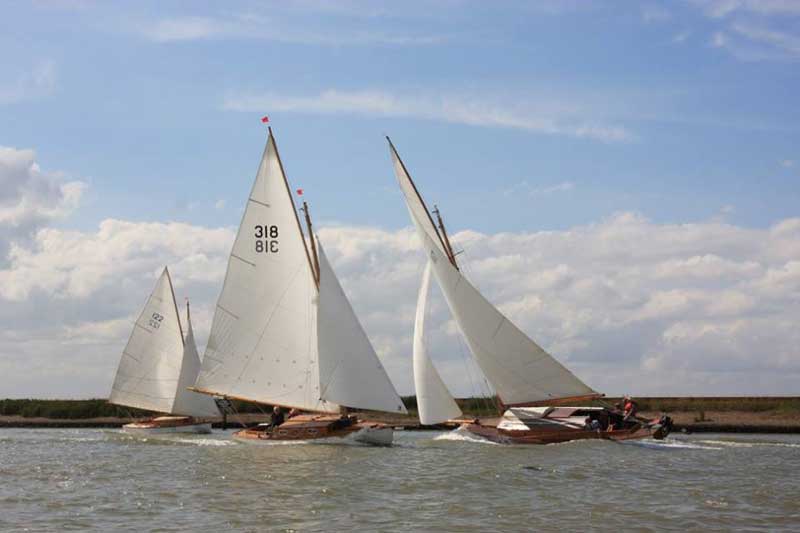 Breydon Regatta courtesy of YSC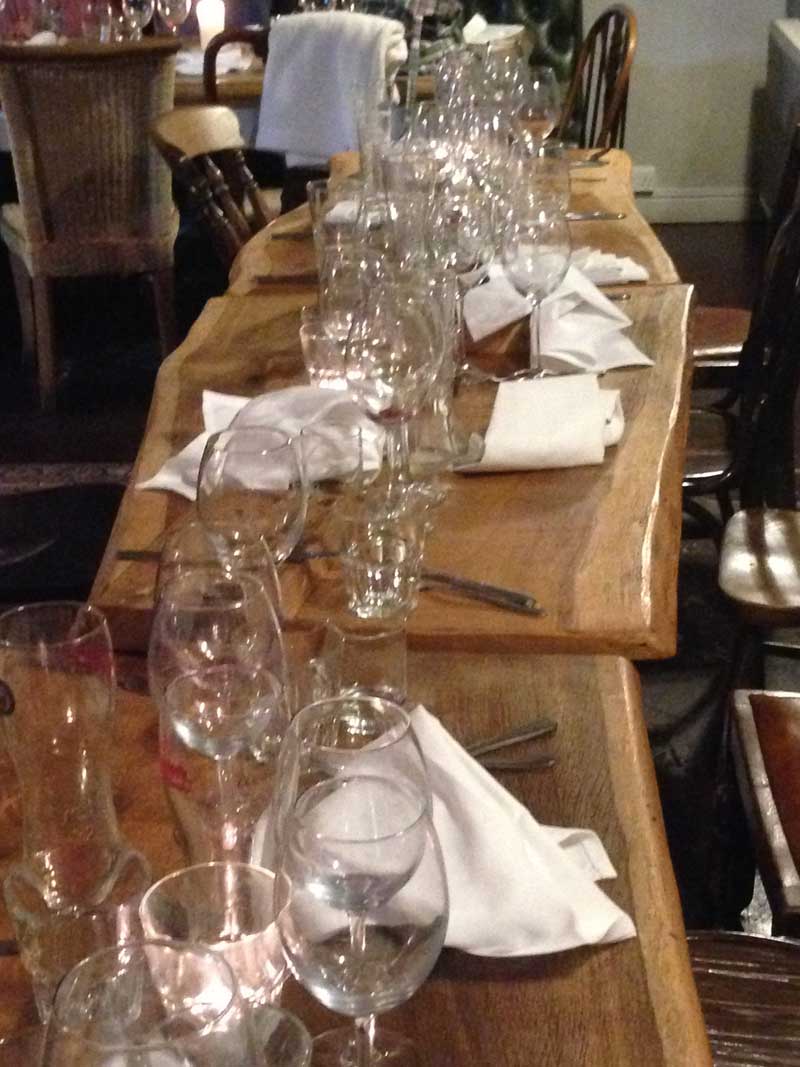 After the meal at The Duke's Head Somerleyton by Paul Stevens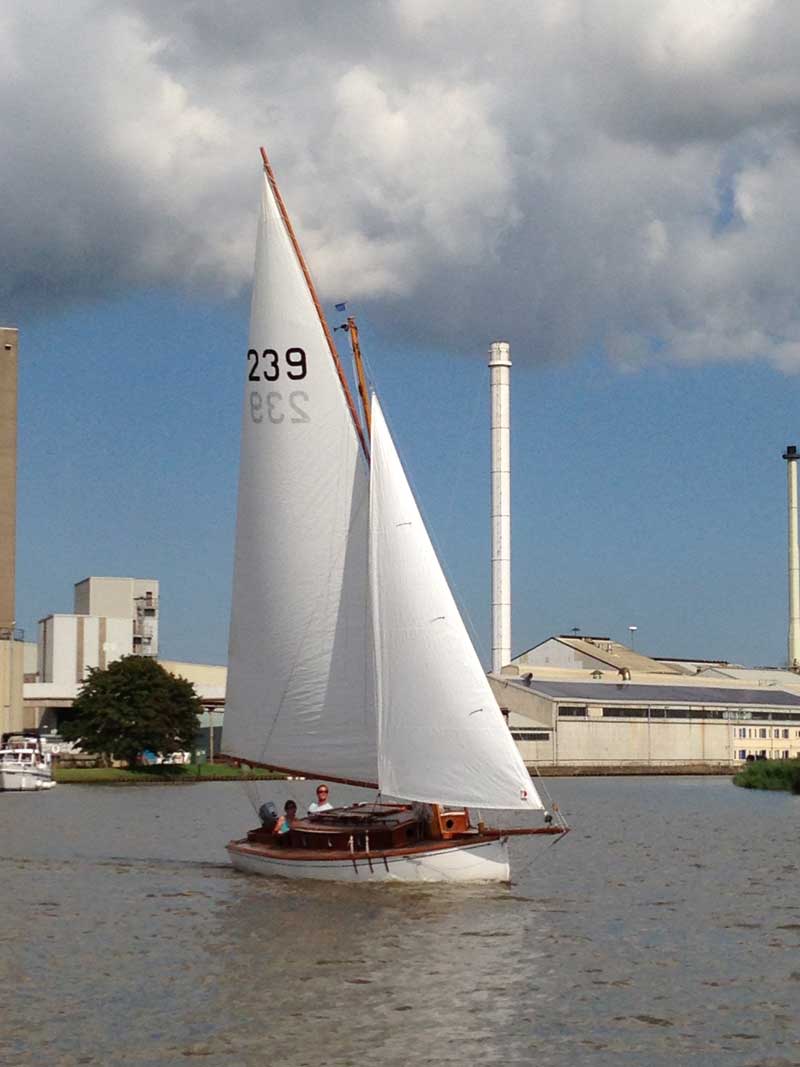 Glider at Cantley by Paul Stevens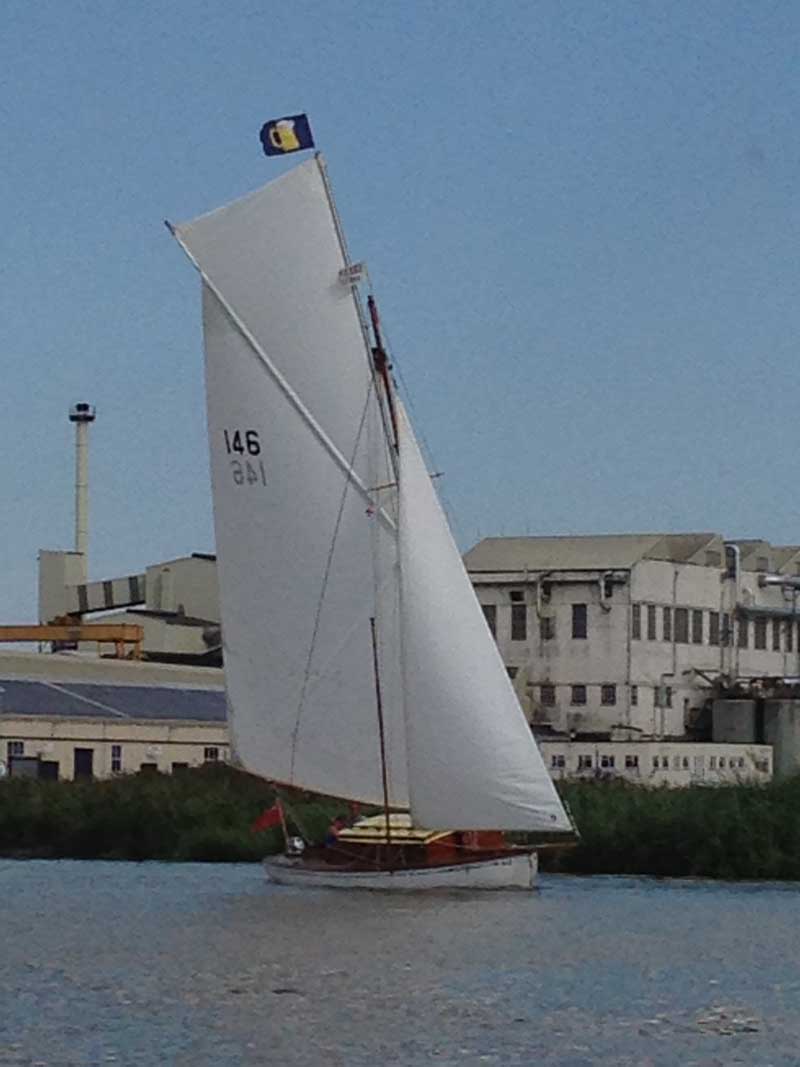 Sally at Cantley by Paul Stevens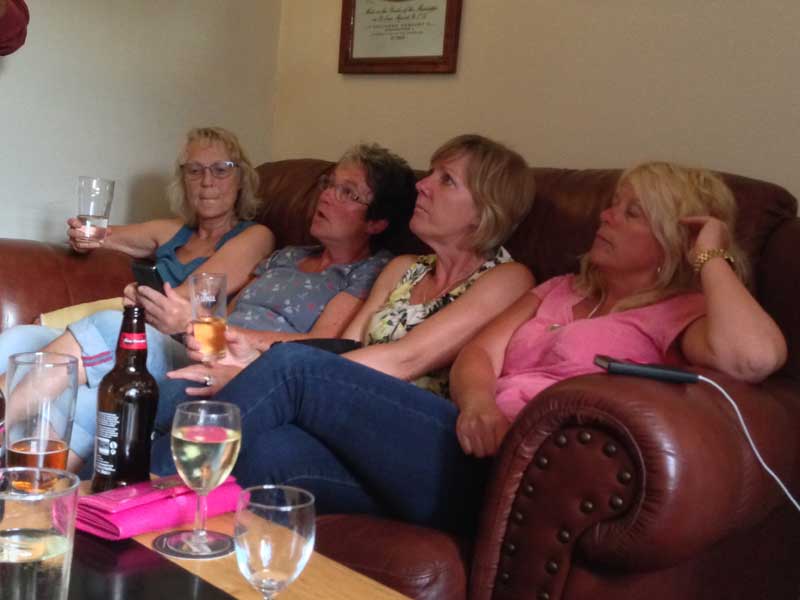 Suzy, Ruth, Amanda and Claire at the New Inn, Rockland by Paul Stevens