Pub Night Report 2015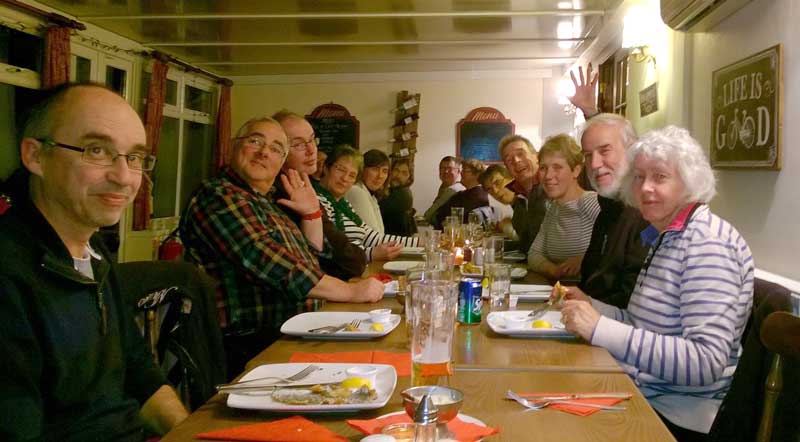 So, I was wondering about this pub night at the Upton White Horse, a new venue for the event and my first pub night as social secretary, how would it work and how would I know if it was a success. Would it be if everyone got so really really drunk, slamming shots, even Jimmy? Perhaps not exactly EACC. Or if Paul Stevens climbed on the table demanding to sing 'I will survive'? Perhaps not exactly Paul Stevens. Or, maybe just a nice meal and a nice chat with friends? That works, that's EACC.

So, we had a nice meal (mainly fish and chips for £9.50, with peas and a slice of lemon so it was a bit classy) and a nice chat. Malcolm (Waif) was just back from Australia, Paul and Jane (Pippinjack) from New Zealand and Tom and Mary (Pirate) from Antarctica. It was good to see their tanned/frozen faces to remind us of the 4 seasons of TMOR. The rest of us have simply and prosaically survived a Norfolk winter and are looking forward to a Broads spring and summer. There was talk of the season ahead, changes that have been made as well as things that have stayed the same, hope and dreams - all the usual humanity, sailing as as a metaphor. Served with chips and washed down with ale. Lovely.

So, a good night, good friends and good food. Sounds like a recipe for the season. Hope to see you soon.
Cally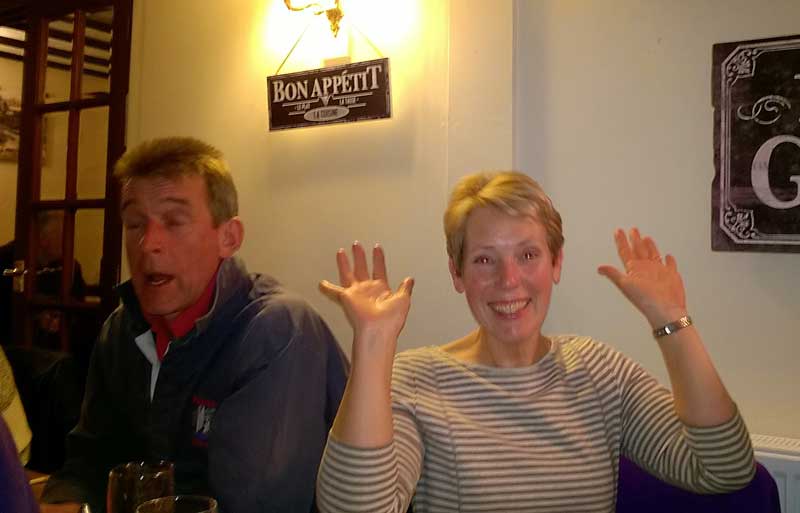 CAPTIONS PLEASE !
Please send your captions to Cally. All printable submissions will be posted here.