Laying Up Supper 2015
Report by Cally Smith and all photos by Sue Hines
For the 2015 end of season do we decided to change the format to a more relaxed arrangement instead of the formal dinner dance. The plan was - well - less plan really, with no formal dress code or seating plan or dance band and a lot more mingling and chatting. We were hoping to attract a wider range of members .... and there was a very positive response to the change, with in total 58 people casting aside the fetters and shackles of black tie to turn out in - well, quite a lot of waistcoats and ties! The Sunglorys (for whom 'dress down Friday' means 'come to work in your pyjamas') bumped along the sartorial bottom, but the rest of you looked lovely. As Jimmy (Bishy Barneybee) commented, it is the only opportunity you have to put a jacket on for EACC. The difference this year was that you didn't have to.

The venue was the Filby Bridge Restaurant, where we had been before in 2011(?), but this time we transformed the venue with nautical bunting, flags and photos and made it truly EACC for the night. Music was provided by the blingmeister MC Ranger (Ranger) reprising his much talked about performance at Horsey Dyke earlier in the season, with the varied and eclectic playlist complementing well the hum of conversation and Colin's (Breeze) immense guffaws.

The entertainment for the evening was a quiz, using a selection of Sue (LadyLouise) photos. These weren't her usual ones of boats sailing hard, however, but of the other side of EACC - boots, cakes, boots, fender shame and more boots. This was hugely popular and got everyone moving around and chatting. The answers, for those of you that missed them, (or want another look), are:

1. Whose rudder is this? Crocus
2. Whose boots? Jane Stevens
3. Racing with a fender down? Melinda (my notes say, underlined, Paul Howes was not on board)
4. Whose boots? Robin Hines
5. Whose glamorous kettle? Ruth Lincoln
6. Which boat was given this number and which race? Colin Gibbon in YNR
7. What is this being built for? New mast for Albion
8. Whose boots? Lisa Burton
9. Whose less glamorous kettle? Colin Chettleburgh
10. Where did this happen? Acle (Buccaneer )
11. Whose boots? Nick Wiggins
12. Whose birthday was being celebrated? John Burton
13. A different kind of boot? David Thompson
14. Exciting cake ingredient? Pimms
15. Whose boots, and his new boat? Paul Markham in Moss Rose



The winning team was Pixie & Sally, who for their efforts received chocolates and some of Lathams's finest Christmas decorations (tasteful red glitter cuckoo clock tree decoration) to provide an annual reminder of their success.

The second quiz was a caption competition, again with Sue's pictures. There were some cracking captions and it was really hard to judge them, but the following won on the night: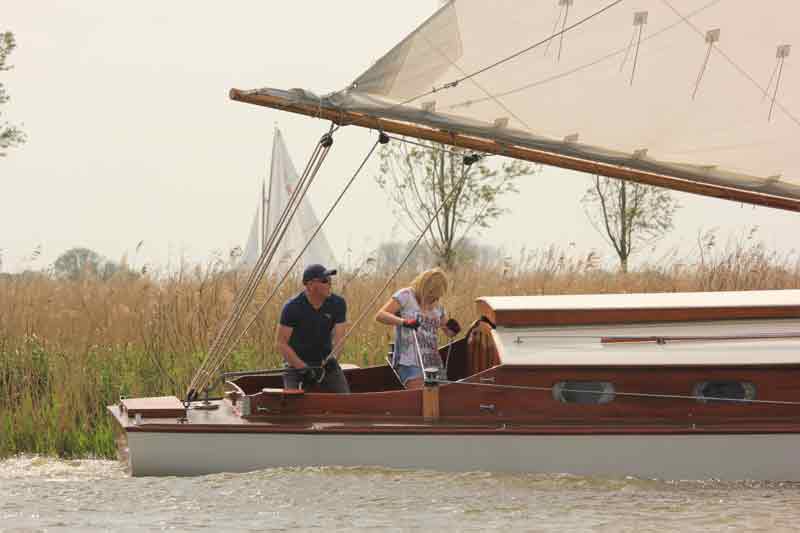 1. Which end do I pull to get Brent out of bed - Miriam and David ( Jasmine of Horning)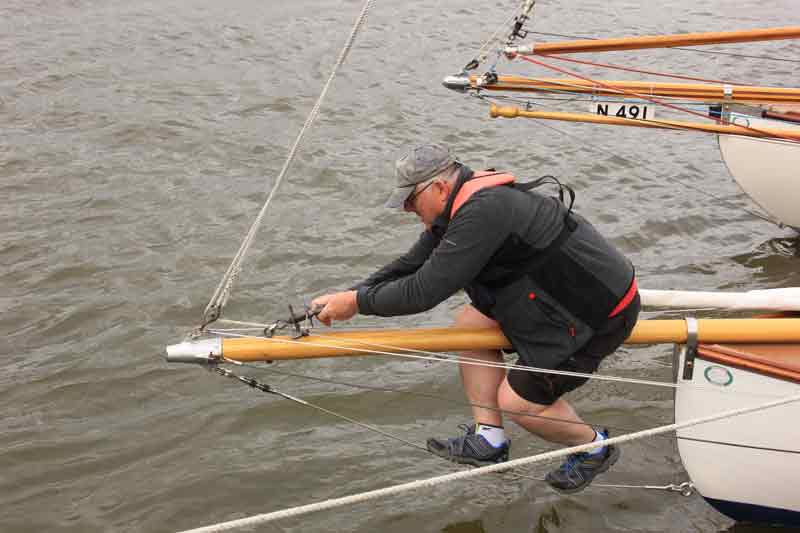 2. Moveable ballast set to a forward position - Miriam and David (Jasmine of Horning)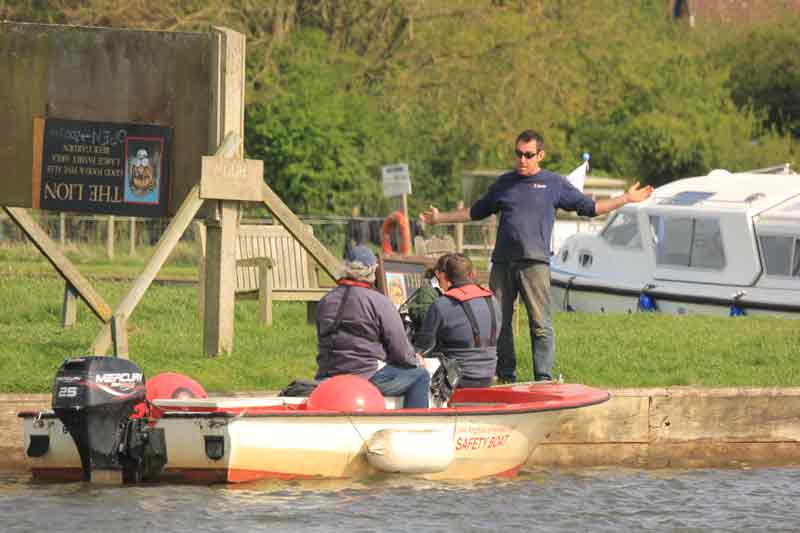 3. I only beat Pixie by this much - Adrian and Ruth (Pixie)

Unfortunately due to an administrative error by the Social Secretary's husband, the results of 4 and 5 have been misplaced, so if anyone can remind me that would be great! John Aves (Solace) never has this problem.

One of the important purposes of the evening is the annual prizegiving and the Skipper's speech. This year we actually awarded the Allcomers International 14 Trophy ( to Colin Gibbons, Inseignity) and with the actual trophy too, which was something of a surprise as at 4.30 that afternoon we didn't know where the trophy was and no-one had seen it for years. Trophy detective - you know who you are - thanks! For the Skipper's speech, the two words 'illustrated talk' usually fills me with dread and foreboding, but done the EACC way it means lots of pictures of serious racing on the water and serious fun ashore.

All in all it was a super evening - for those of you that came I hope you enjoyed yourselves and for those of you that didn't, well, to borrow a topical quote, "they shall think themselves accursed that they were not here".

We hope to see you all at the AGM on 5 December and at the EACC events planned for 2016 - on and off the water

Cally Smith
Social Secretary
Cally Smith excelled hereself in the organisation of this and all the socal events this year. Many thanks to her.
CLUB TROPHIES PRESENTED AT THE LAYING UP SUPPER

Spring Regatta

Morning Tankard

RCC

Pixie

Adrian Lincoln

Afternoon Tankard

RCC

Cordon Rouge

David Thompson

Thurne Challenge Cup

Allcomers

MLOR

Andrew Gill (not present)

Summer Regatta

Cooke Cup

RCC

Sally

Claire Markham

Ebbage Cup

Allcomers

Inseinity

Colin Gibbon

Roy Pike Cup

RCC

Pippinjack

Paul Stevens

Greyhound Cup

Allcomers

Inseinity

Colin Gibbon

Fillibuster Cup

RCC

Breeze

Colin Chettleburgh

International 14 Trophy

Allcomers

Inseinity

Colin Gibbon

Autumn Regatta

Jubilee Cup

Buccaneer

John Burton

Joe Delf Cup

Pippinjack

Paul Stevens

Overall

John Bradnock Trophy

Pippinjack

Paul Stevens

Crew's Trophy

Pippinjack

Jane Stevens
To see the points accumulated over the season for the Bradnock Trophy click here