Southern Rivers Cruise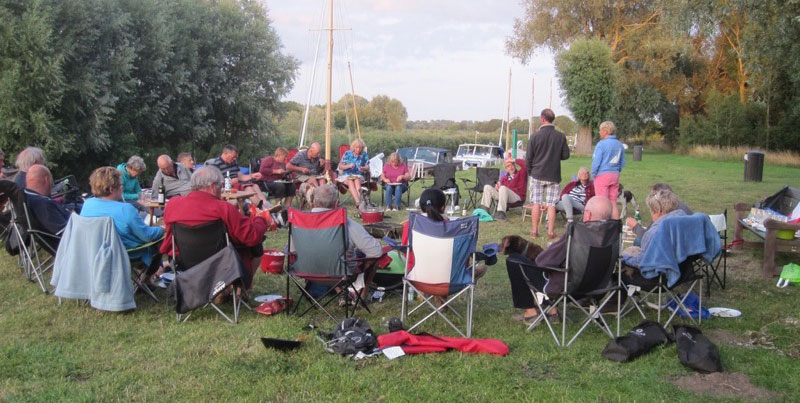 I remember writing the report for the Spring Cruise earlier this year and am having a distinct feeling of déjà vu.
So…what will we remember about the Southern Rivers Cruise 2019? Will it be mostly wind and rain or could it be… fun, good friends and EACC's positive spirit.
Jimmy suggested a WhatsApp group could be useful and indeed it was, we were able to keep in touch generally and also keep track of those having specific problems; Ranger – erection problems, Pilot – prop shaft disconnected from engine, John & Susie – difficulty leaving the bathroom having booked into The Wherry.
We had a super sociable meal in The Lion Saturday evening and set off on Sunday having postponed crossing Breydon on Friday and Saturday due to the awful weather forecast.
Breydon Regatta was also a casualty of the weather. Sailing was abandoned on Saturday,
with only three boats competing on Sunday for the Passage Race. Melinda, Sabrina II and Catspaw. Well done Melinda!
Our planned mooring at Cantley was rather exposed so we headed for the shelter of Langley Dyke. On Monday morning we piled into Breeze and Kobweb and headed off for a very interesting and informative tour of Cantley Sugar Factory. Many thanks to the Ferry Inn Surlingham for the first group meal on Monday evening, we were very well looked after!
Tuesday morning on to Loddon for shopping, Jo's cocktail party, pop-up tattoo parlour and a bbq. The cocktail party was very much enjoyed (particularly by Jo), on a lovely summer's evening. We knew Wednesday afternoon was going to be wet so we headed up river early, some to Dutch Tea Gardens and some proceded further towards Beccles.
On Thursday we set off for Geldeston where we took over the moorings completely as usual. After a super meal, a singsong – well done John and the Colins.
Another awful weather forecast and time to plan the journey home – Group 1 as planned headed home on Friday and braved the wind and rain completing the journey in one go. Group 2 (the break-away group) set off towards home, spent Friday evening at St. Olaves, had a pleasant meal in The Bell and enjoyed an early morning crossing of Breydon. Group 3 headed to Oulton Broad for the third group meal at The Commodore where again we were looked after very well.
Three boats left, two to head for home with a high slack crossing, which was a doddle – particularly for those who don't like getting up early! Leaving Ceres to head home with a leisurely trip downriver from Oulton to Berney on Saturday, onwards to Barton on Sunday.
Pippinjack and Kingfisher (crewing on Melinda) were the only SRC participants to stay for the RCC Open. Pippinjack then joined other EACC members for Oulton Week, good luck to all of them. Kingfisher returned home on Monday.
So to sum up there was great camaraderie all week and some very sociable evening bbqs. Overall a windy week but everyone sailed when they could! The timed sail from Cantley to Hardley Cross (barely angry) was won by the Calders in Glider, 2nd kingfisher and 3rd Sandpiper. The beauty of the week is the informality of boats joining and leaving whenever they wished.
Cruising boats were:-
Breeze, Ceres, Dove, Evergreen, Glider, Kingfisher, Kobweb, Moon Daisy, Pilot, Pippa, Pippinjack, Pirate, Ranger, Sandpiper, Sun Glory II.
Ruth Thompson
Many thanks for all the photographic contributions. With over 300 I had to weed them very harshly. Please forgive lack of specific acceditation as I lost track of whose were whose but they came variously from: Ian P, Ian S, John and Susie, Jimmy, Soozie H, David C, Mike and Barbara, Roger, Jane and myself. Paul S.
Crossing Breydon on Sunday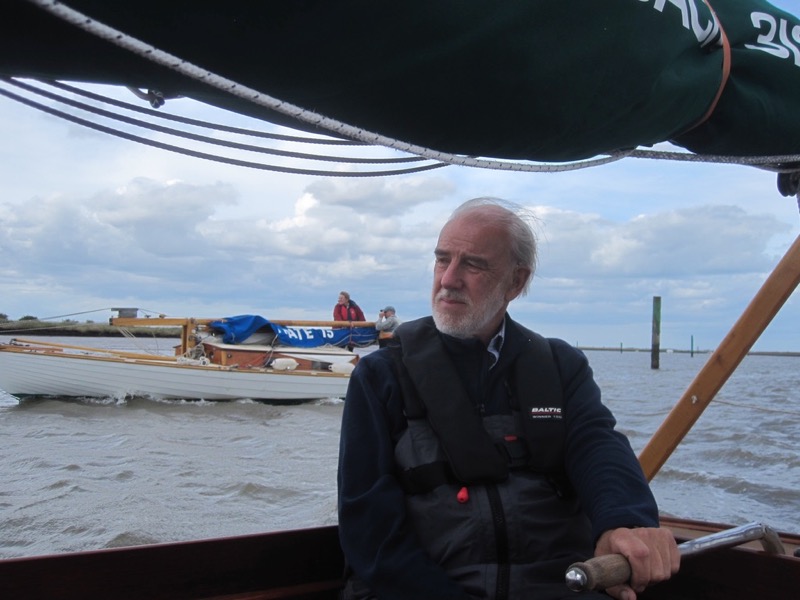 Langley Dyke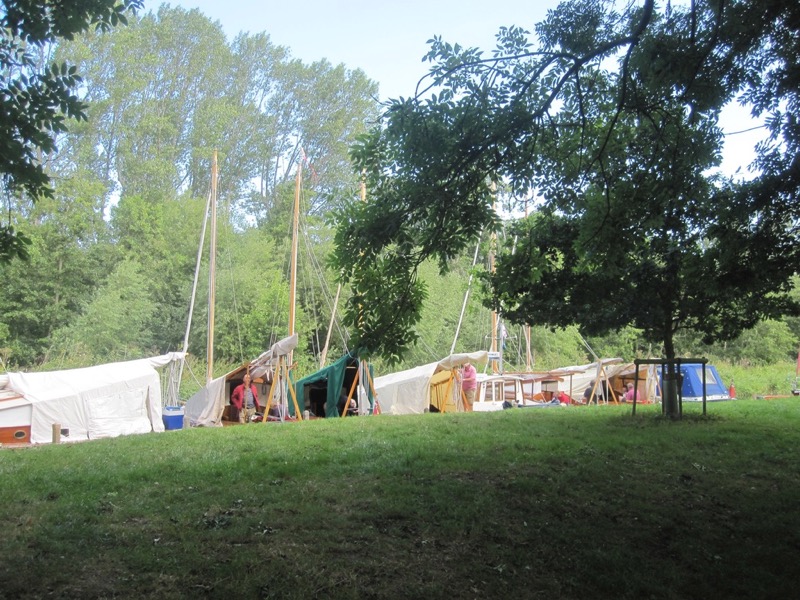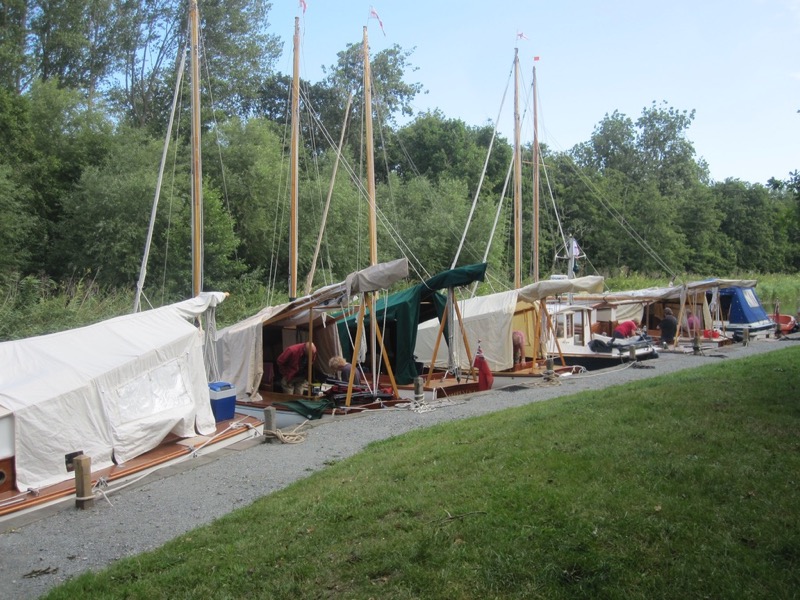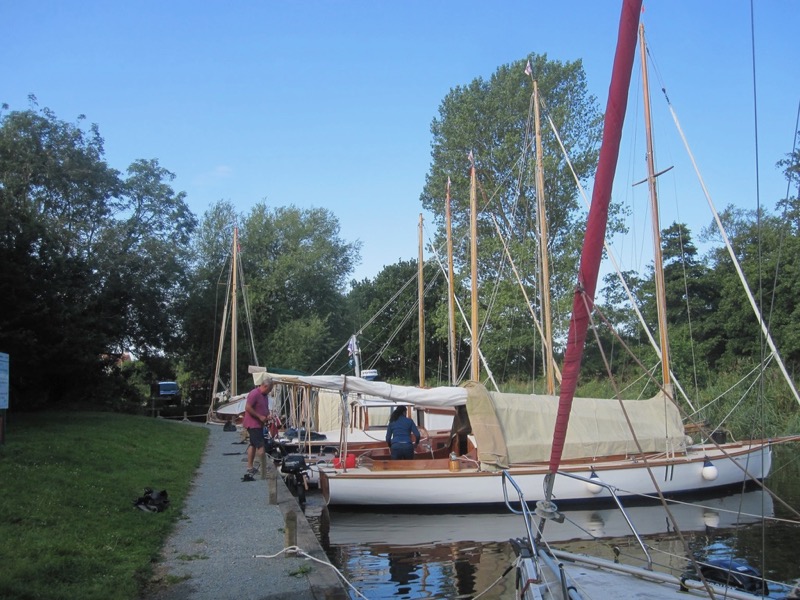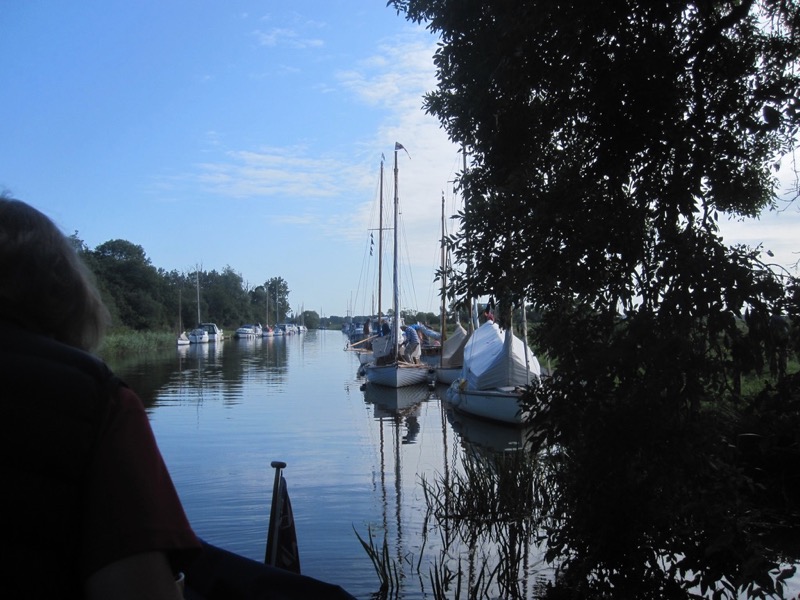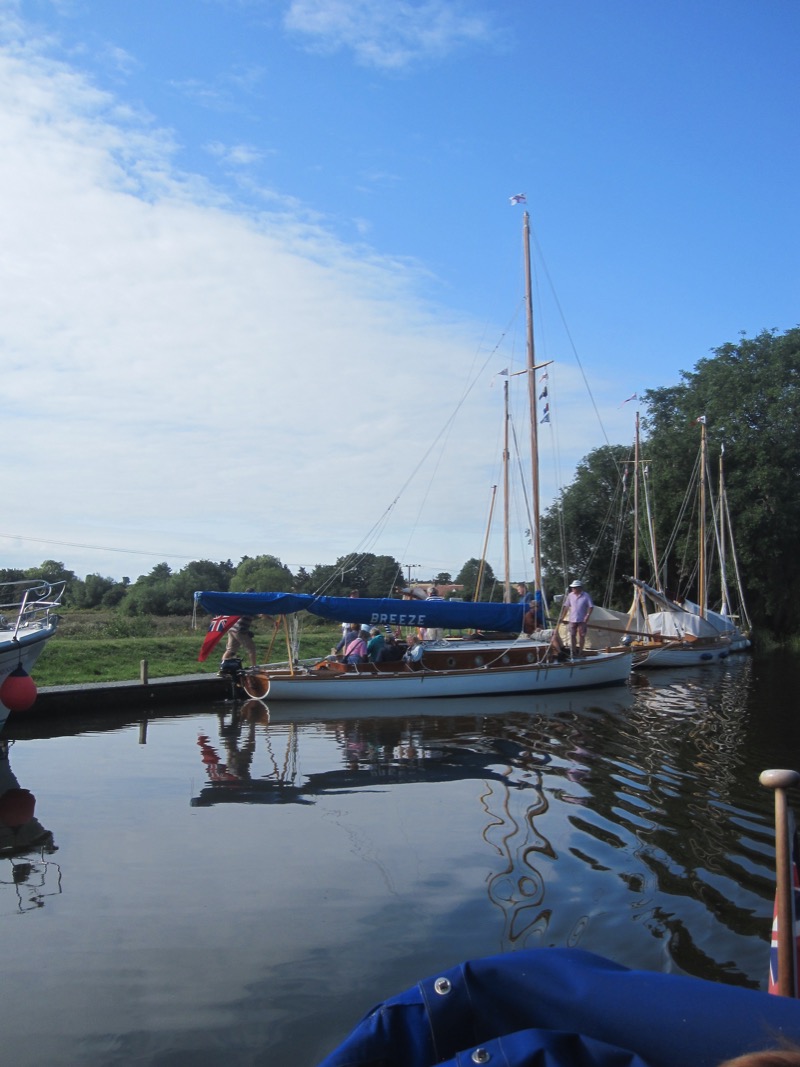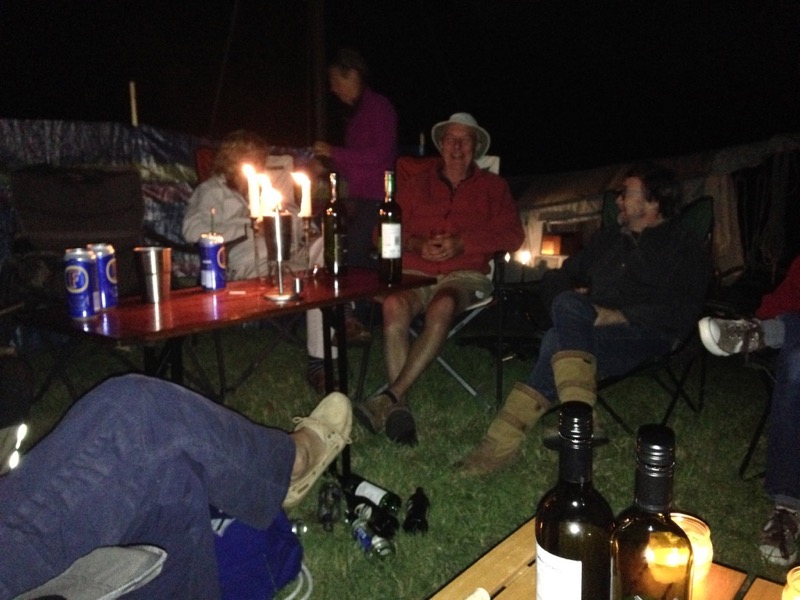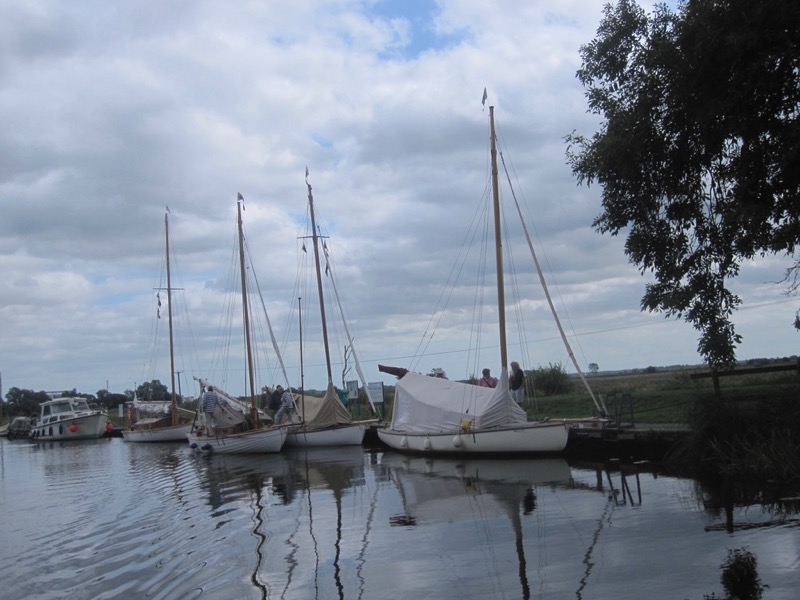 Cantley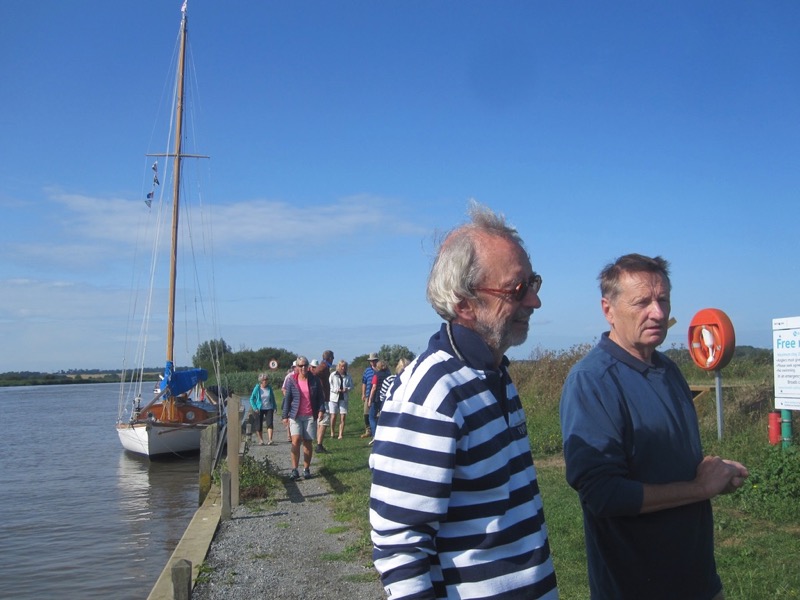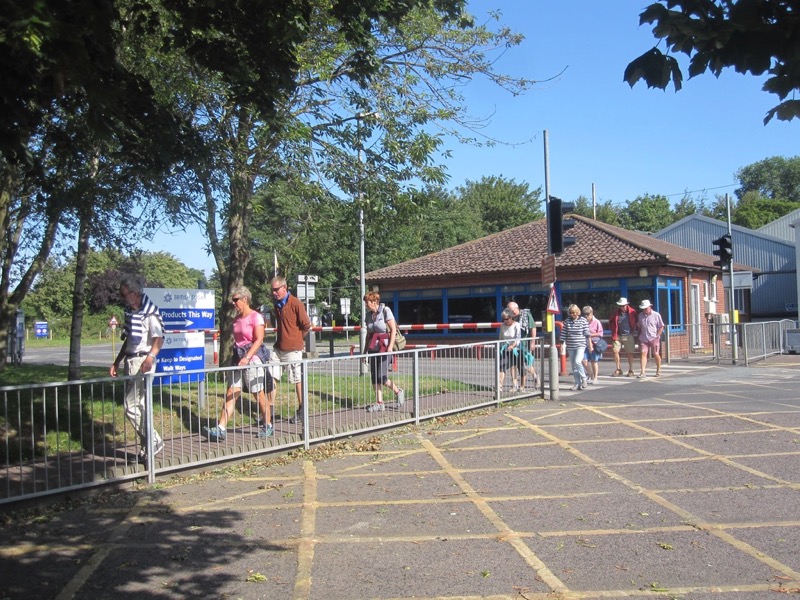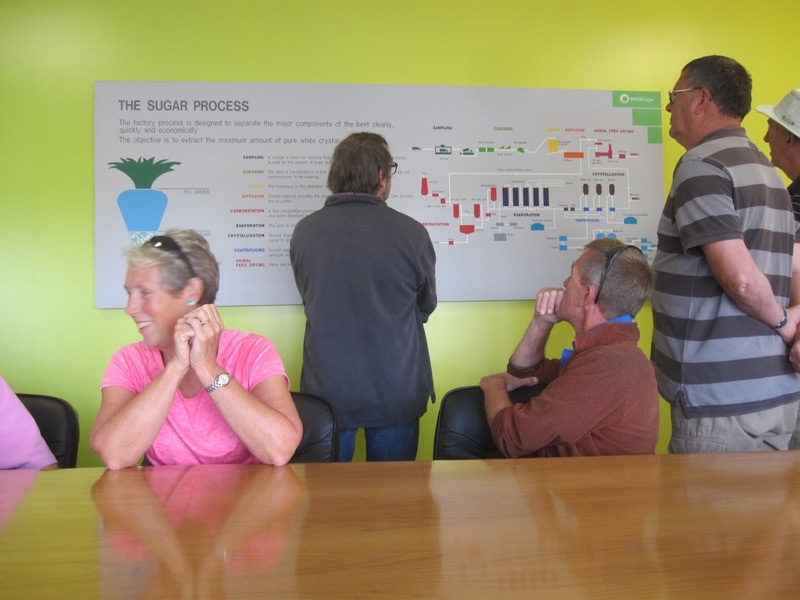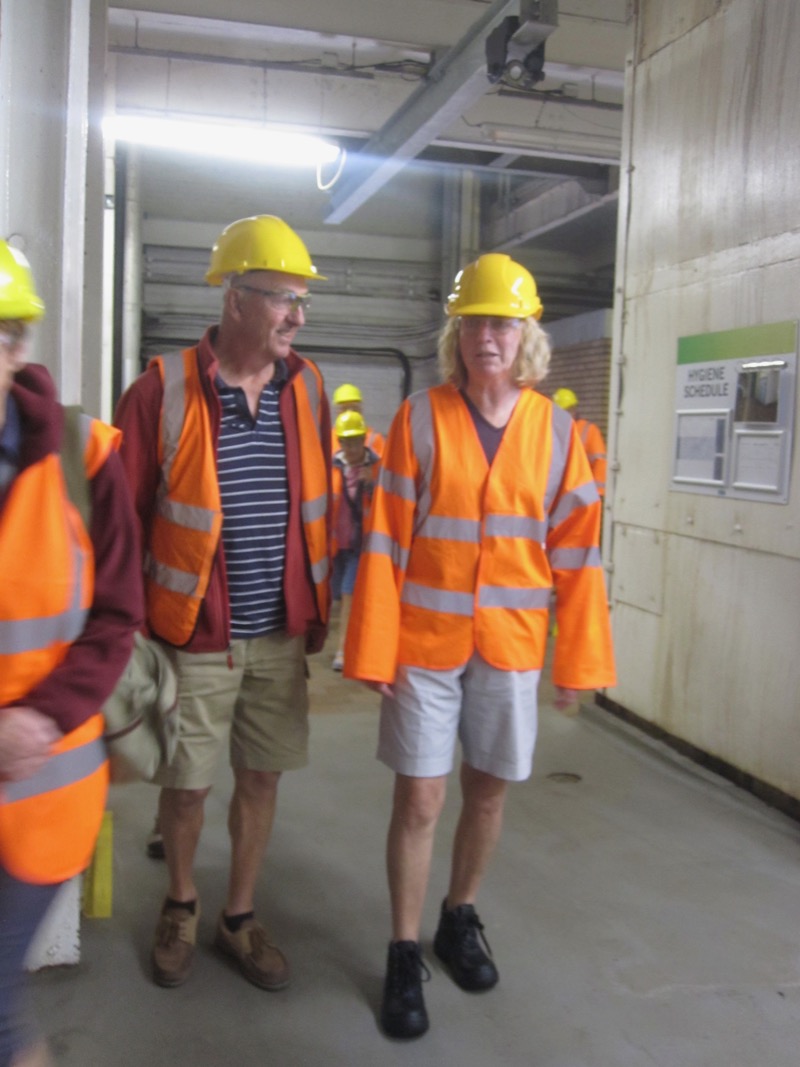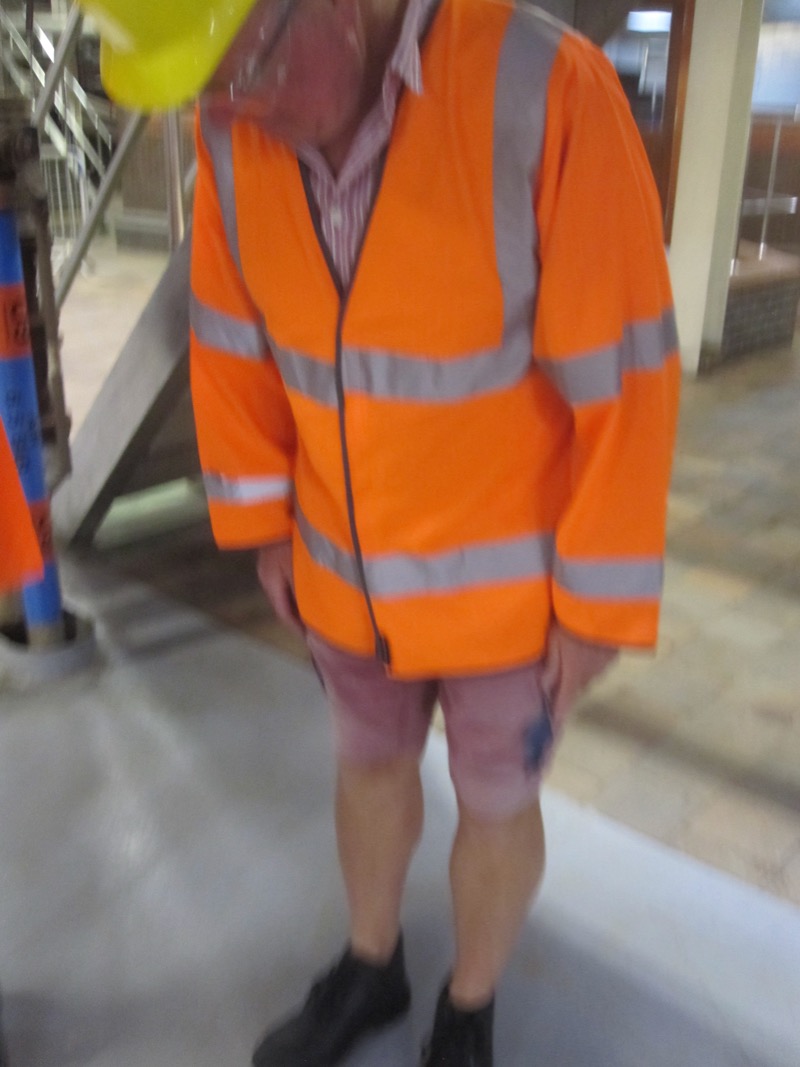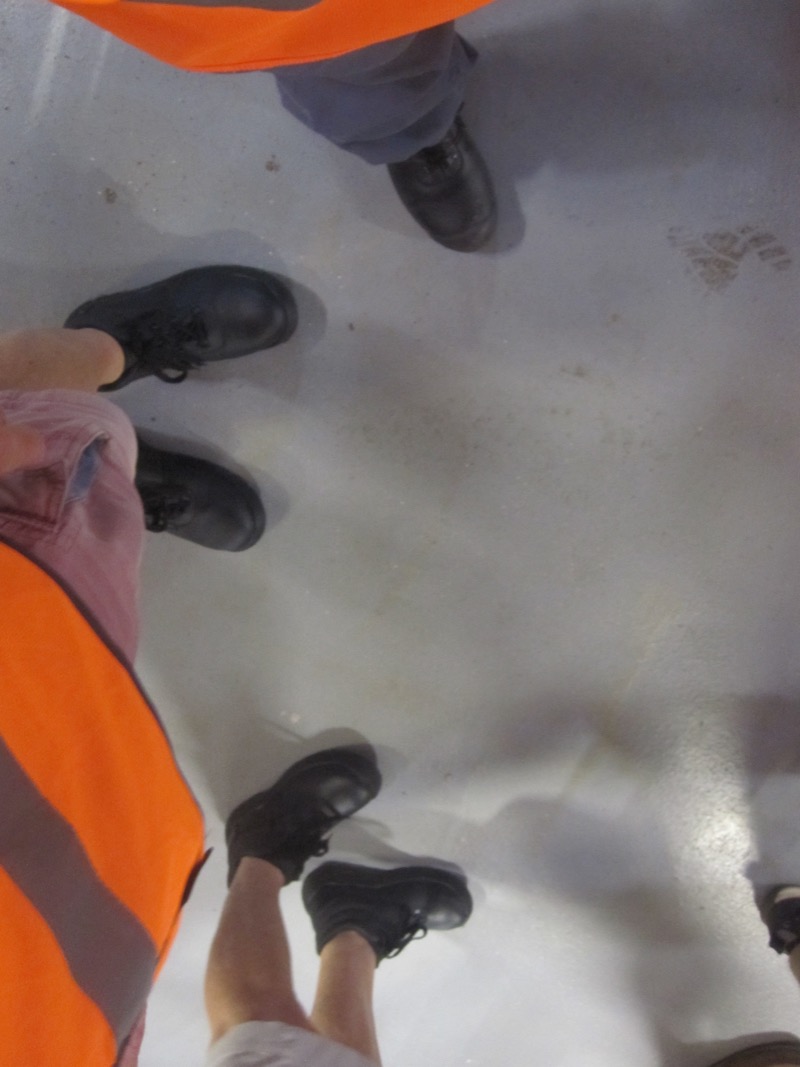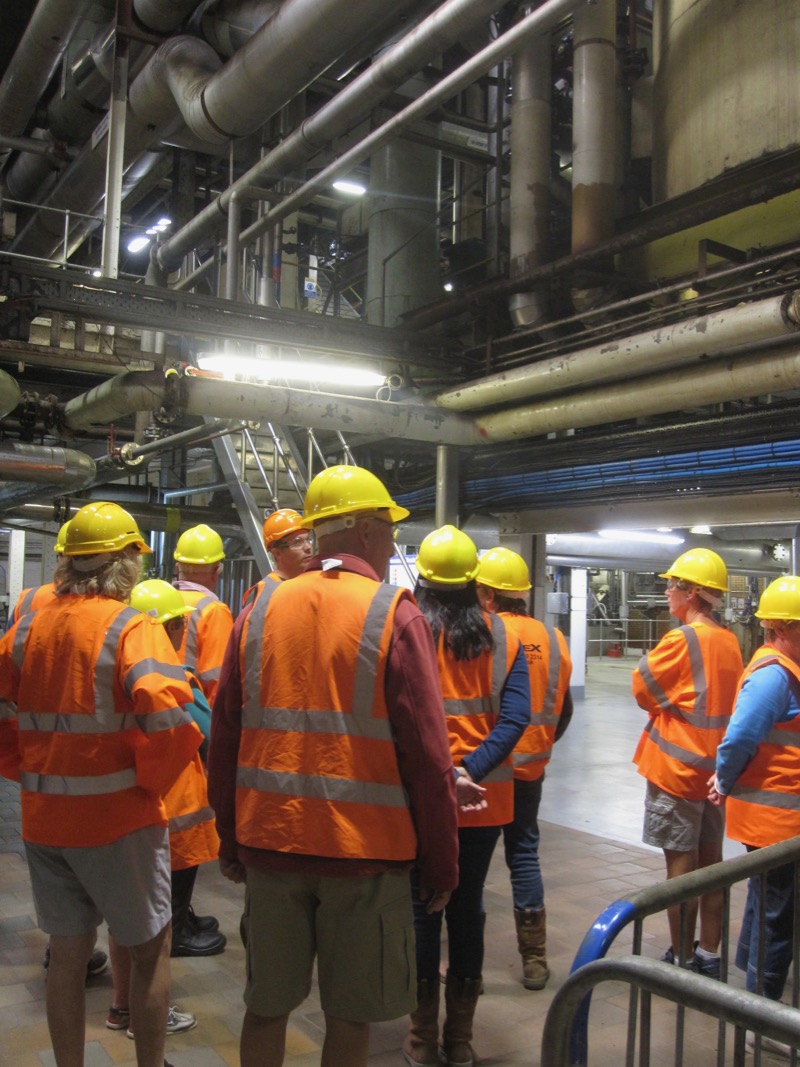 Langley to Surlingham Ferry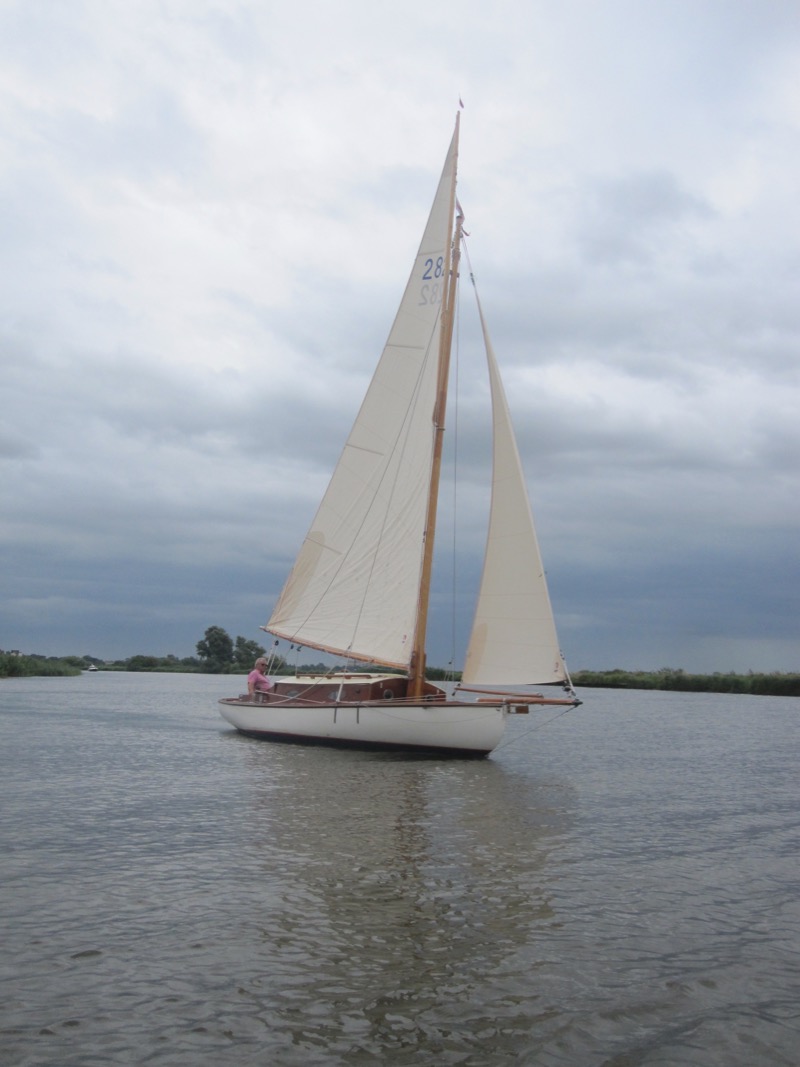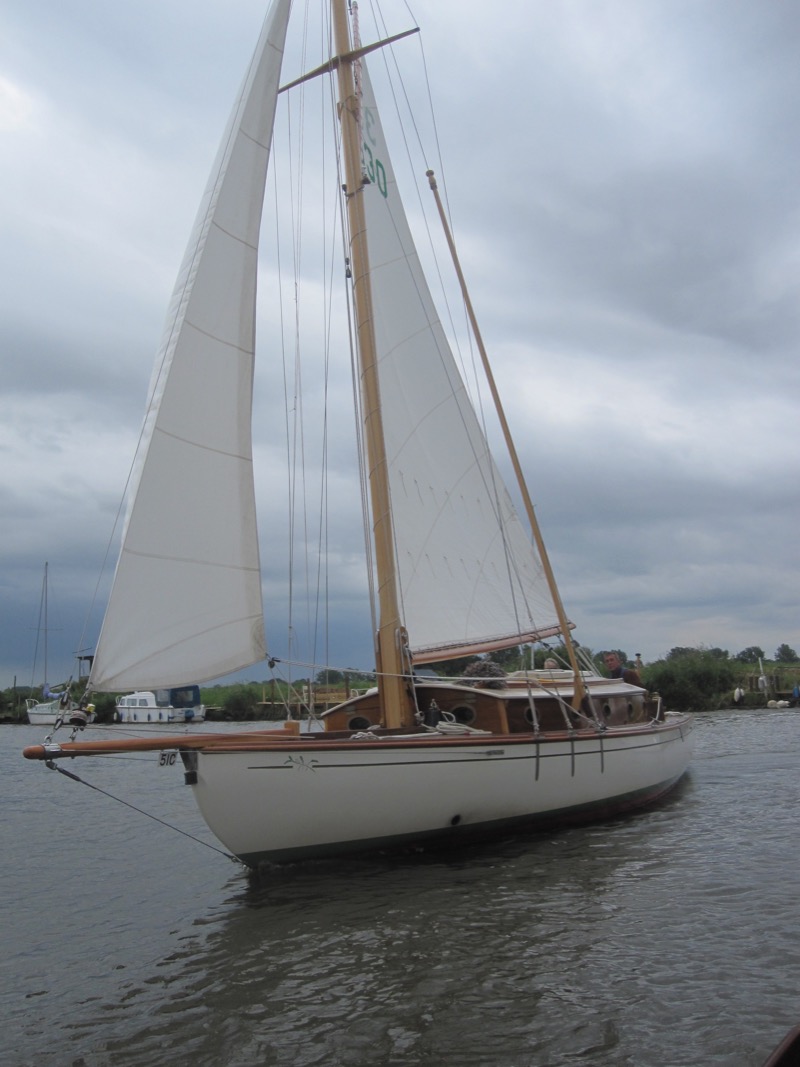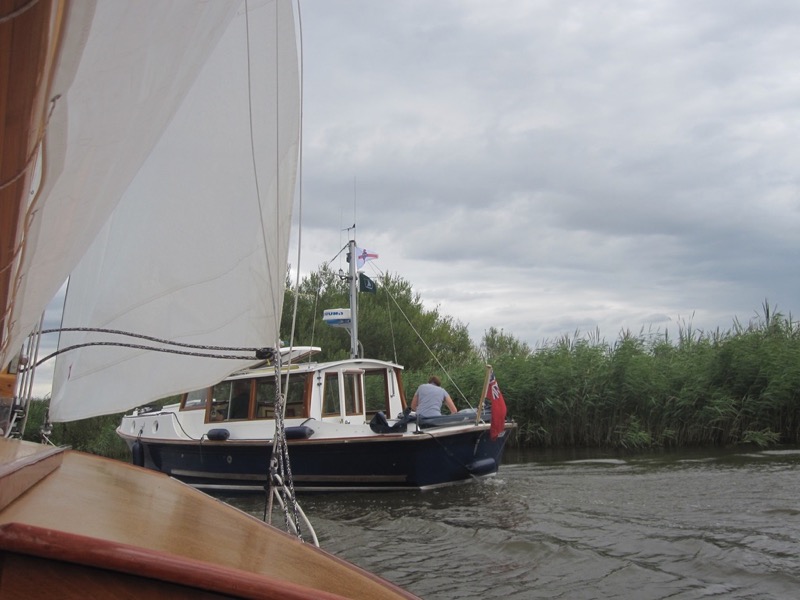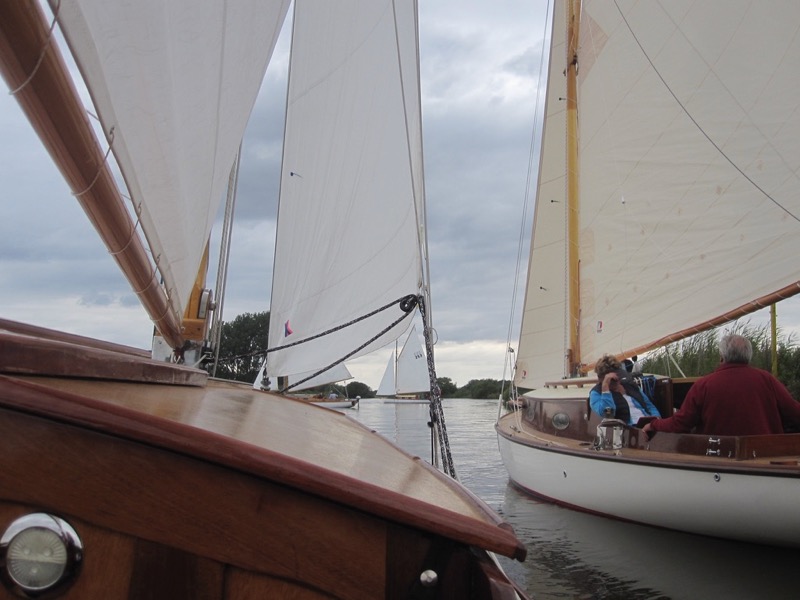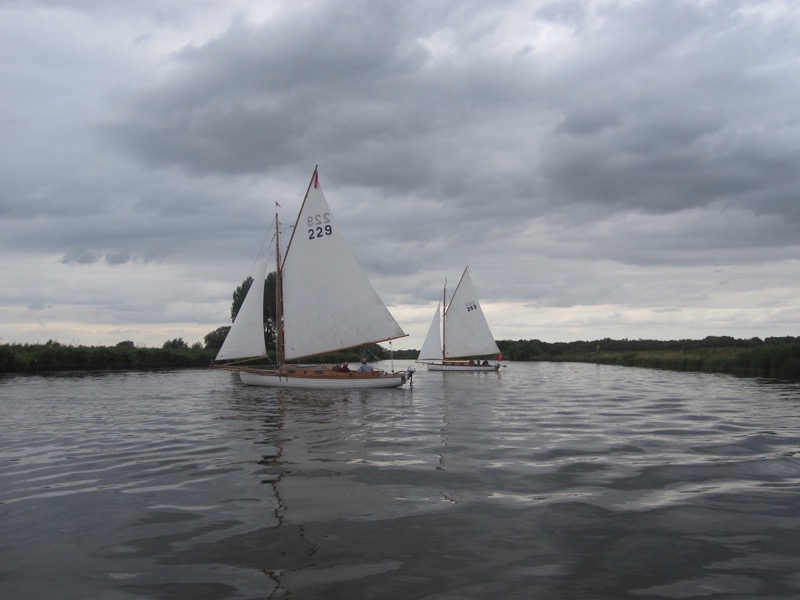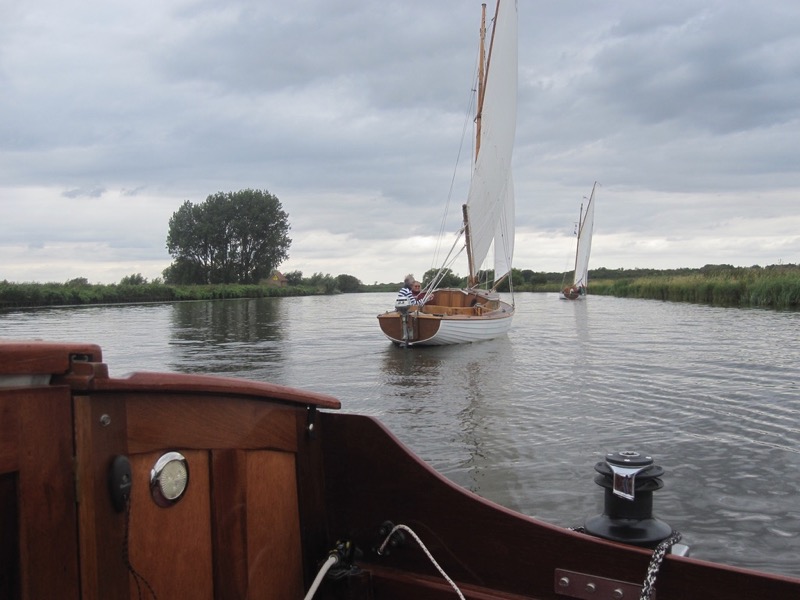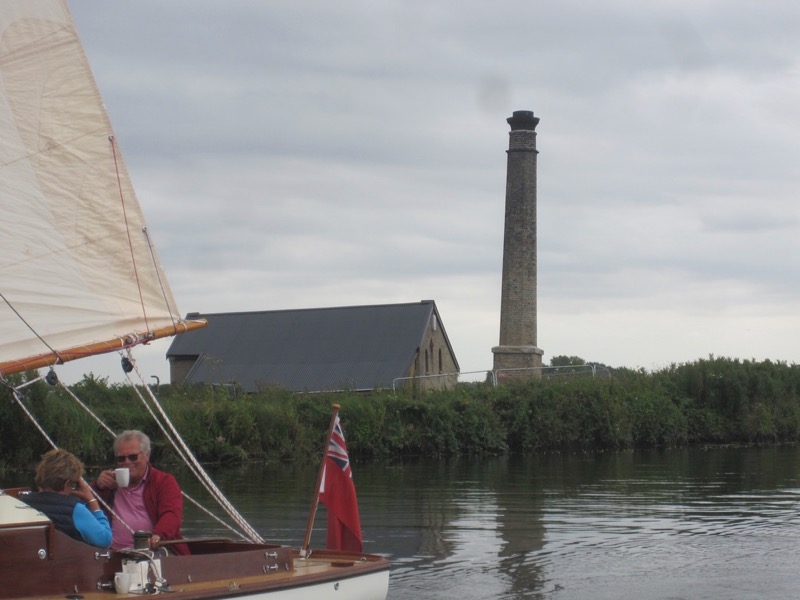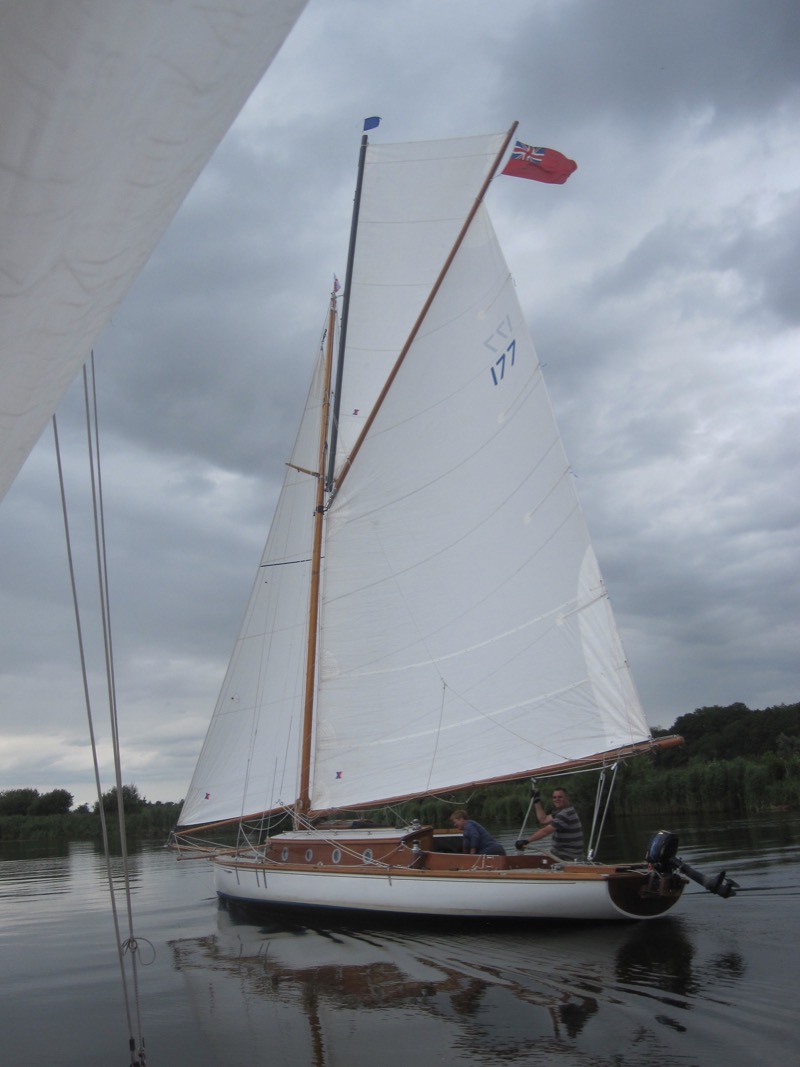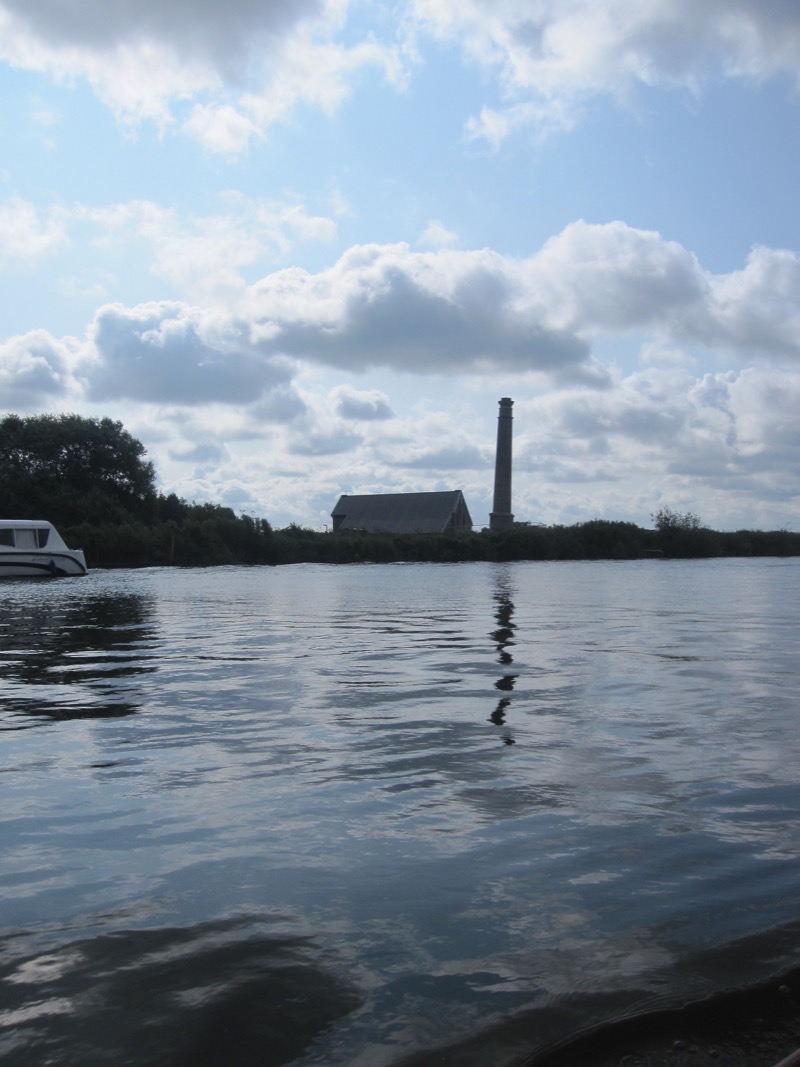 Surlingham Ferry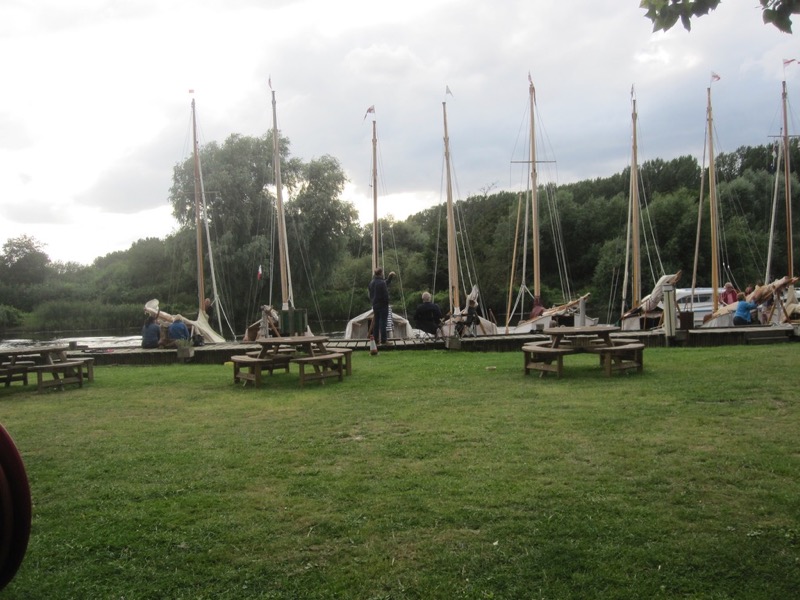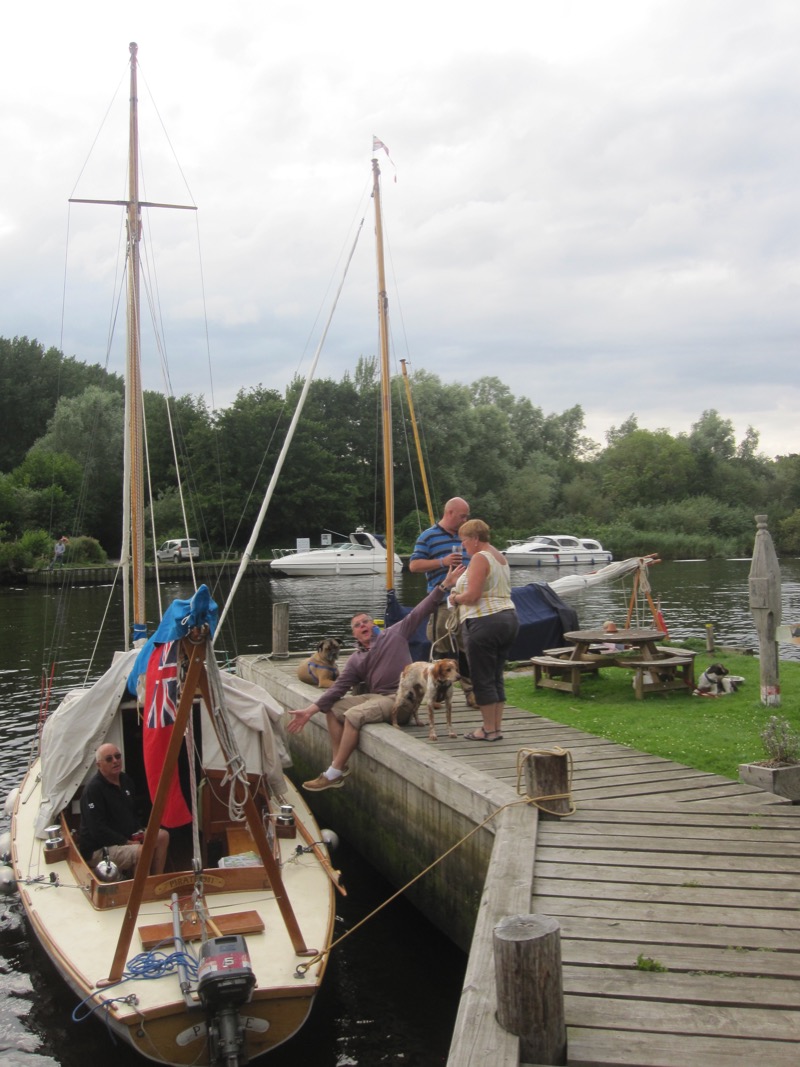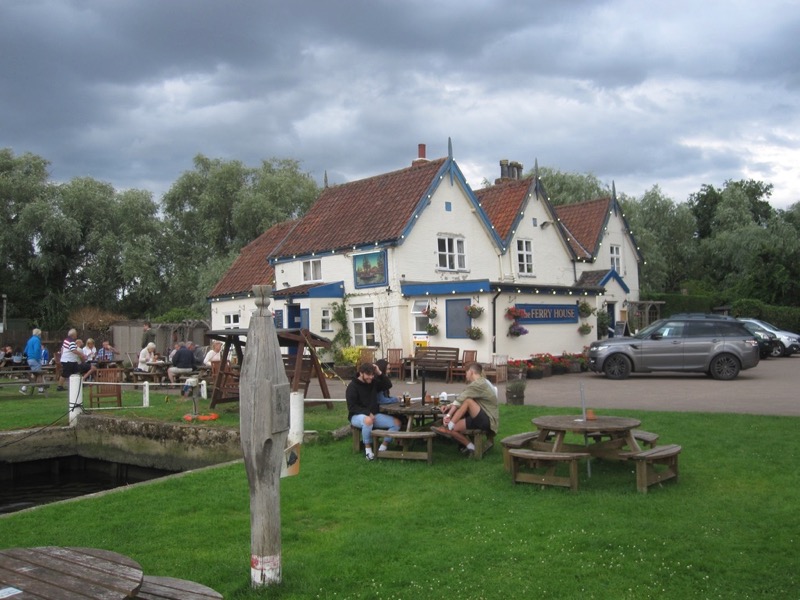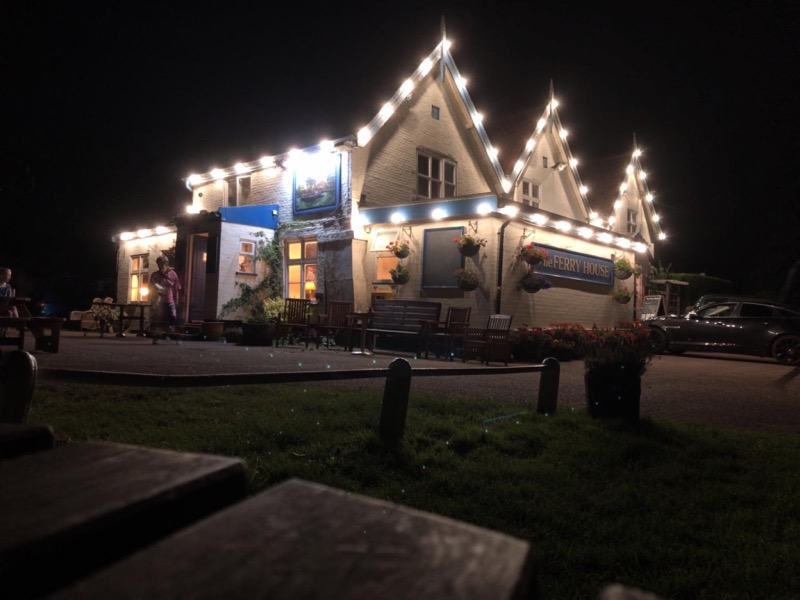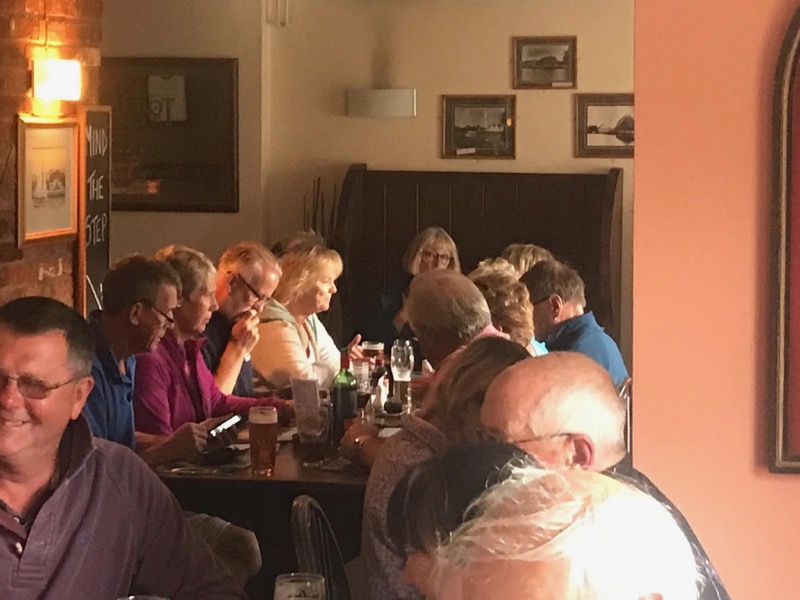 Loddon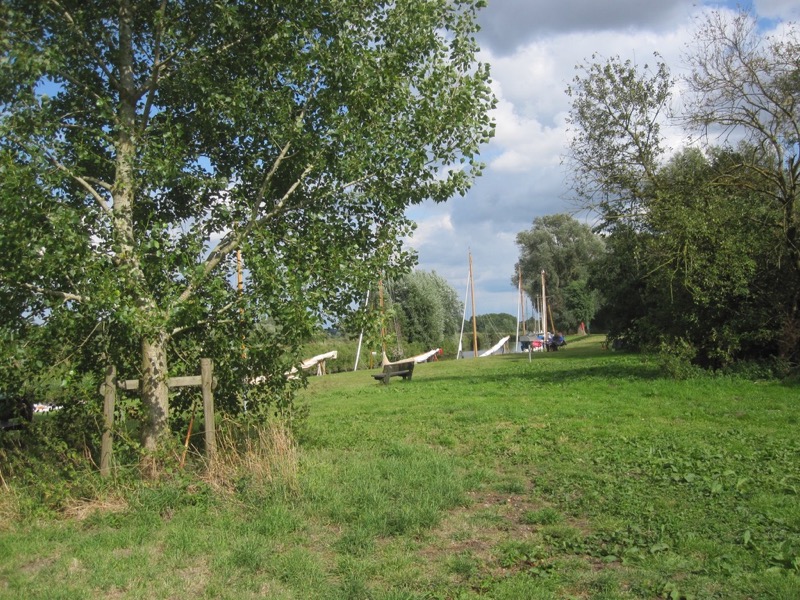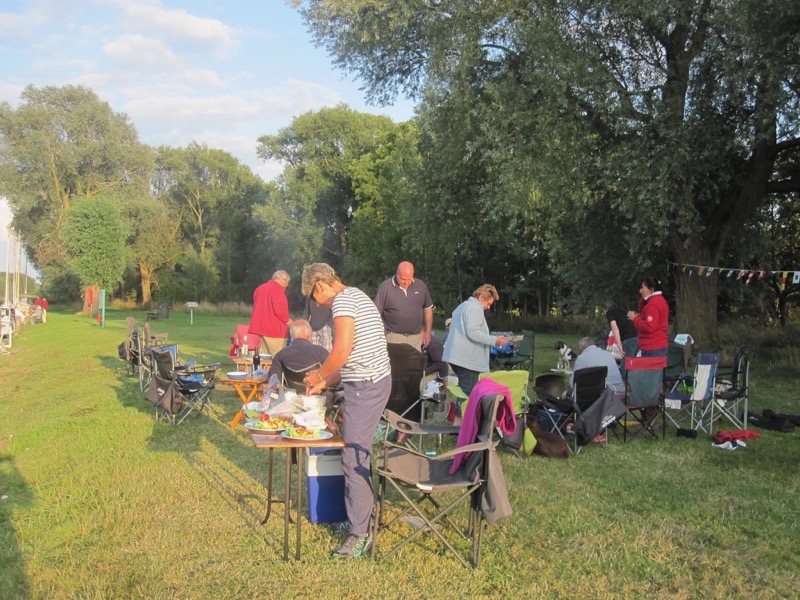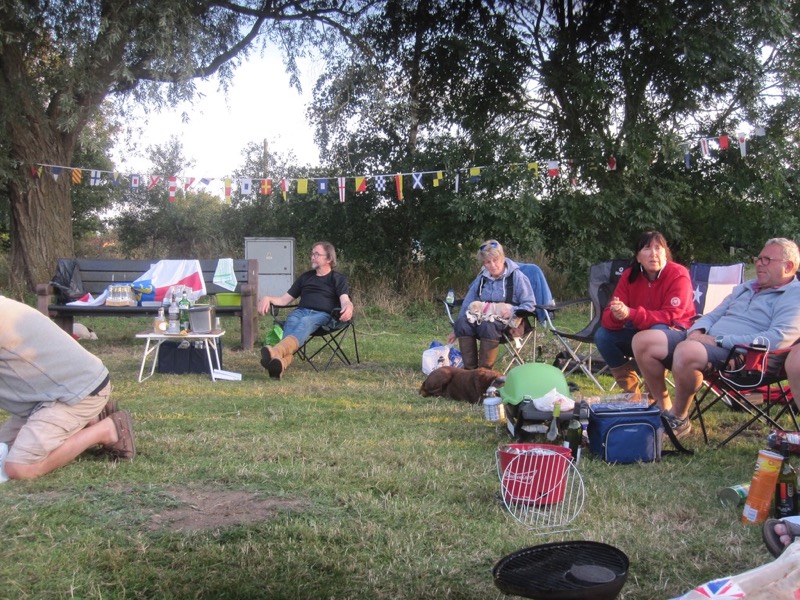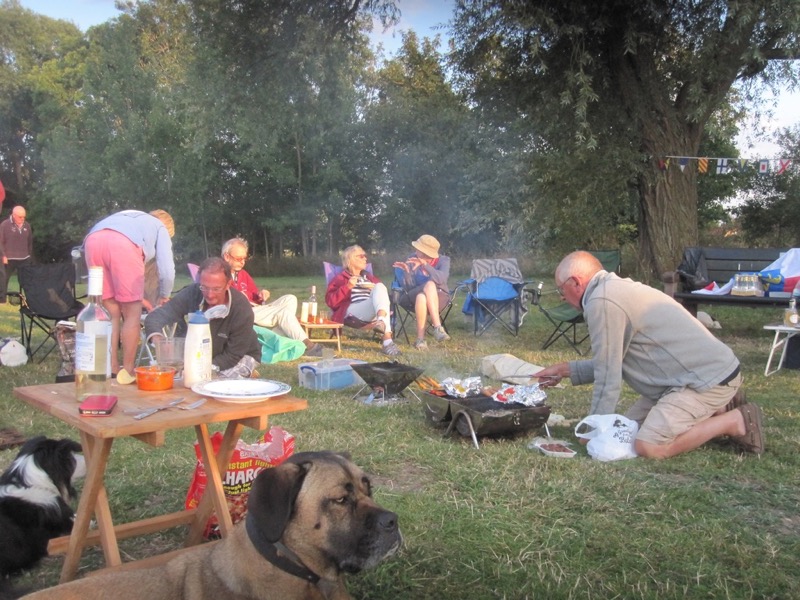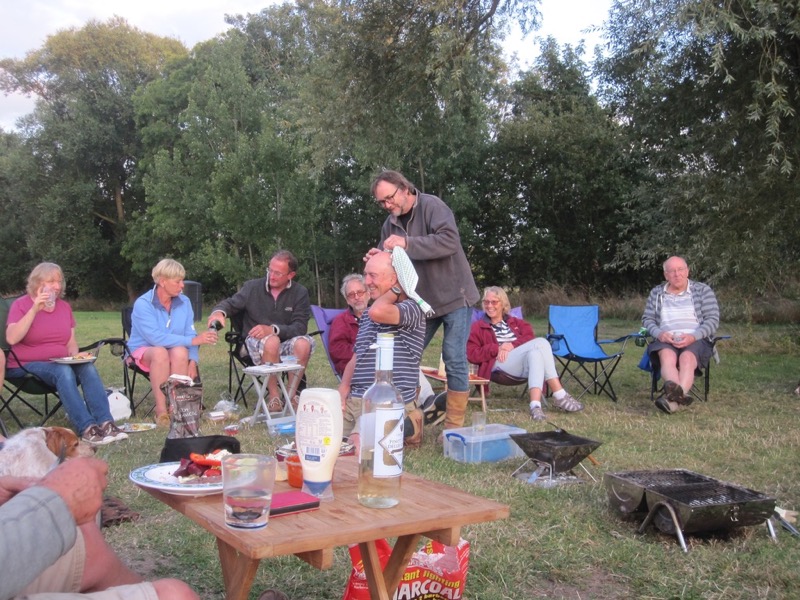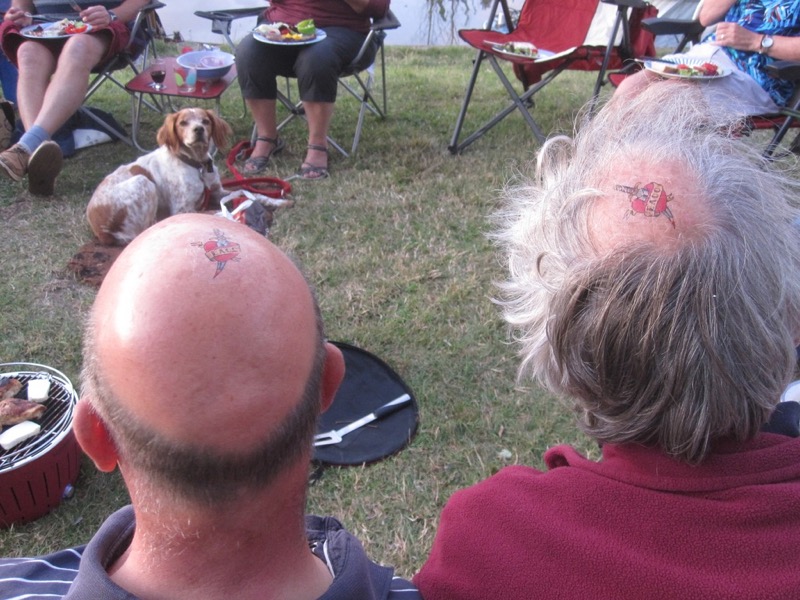 Loddon to Dutch Tea Gardens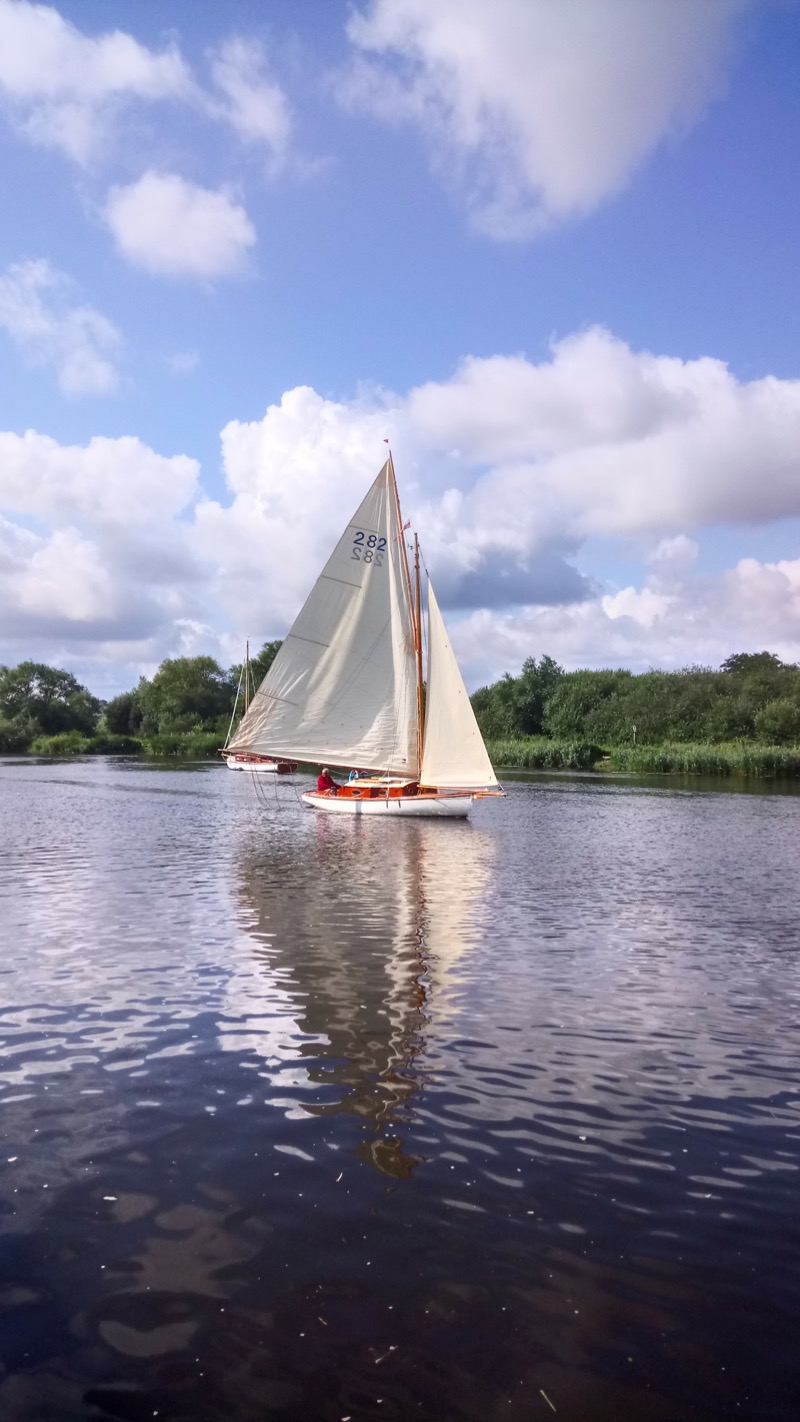 Geldeston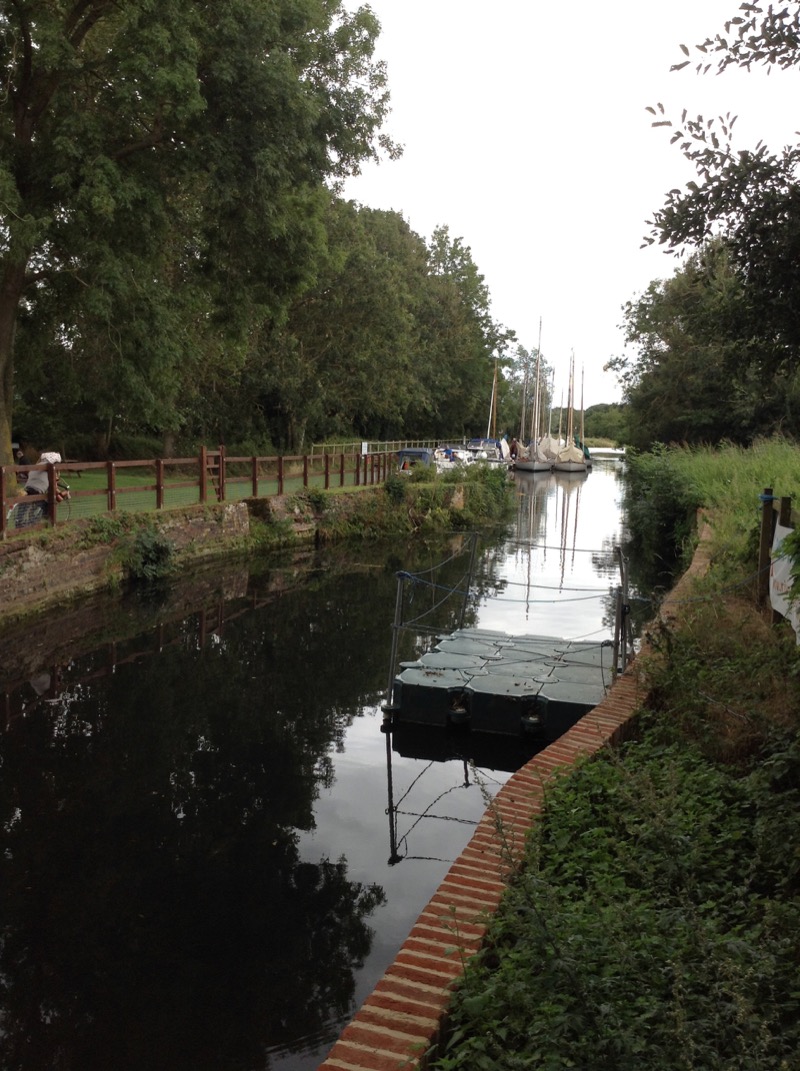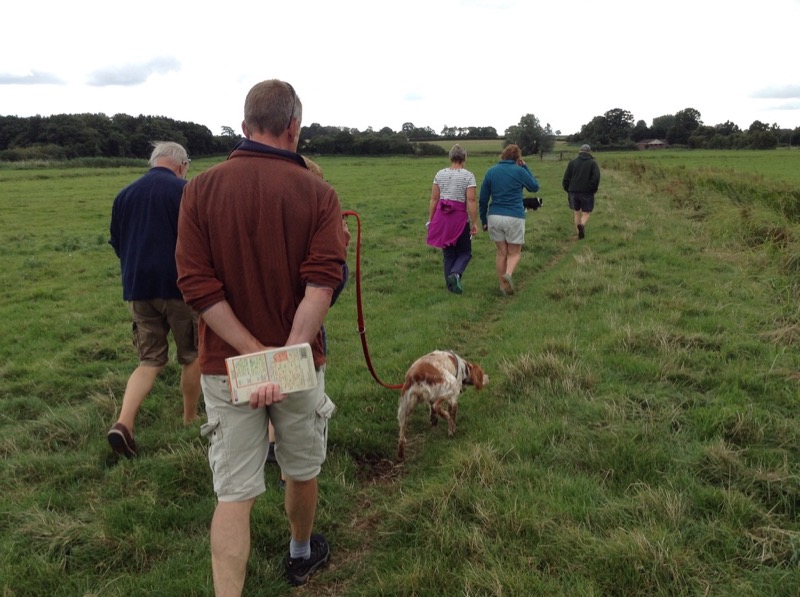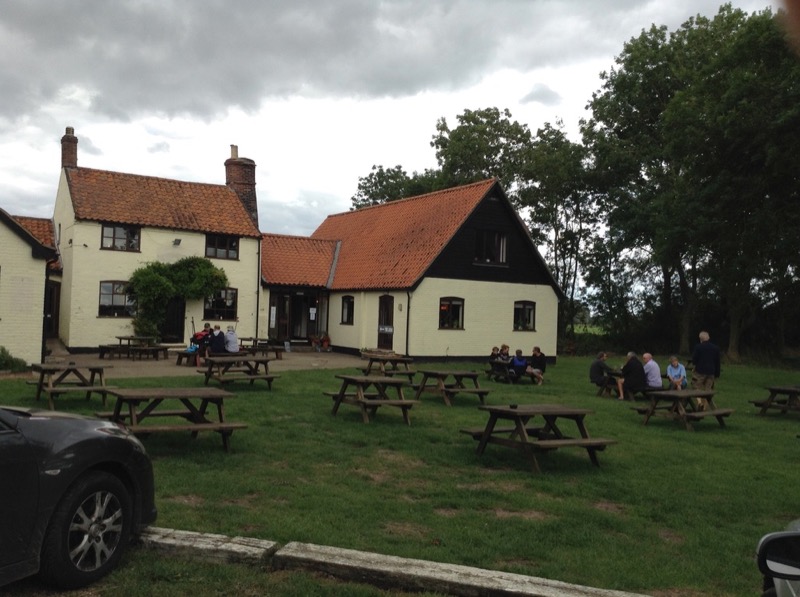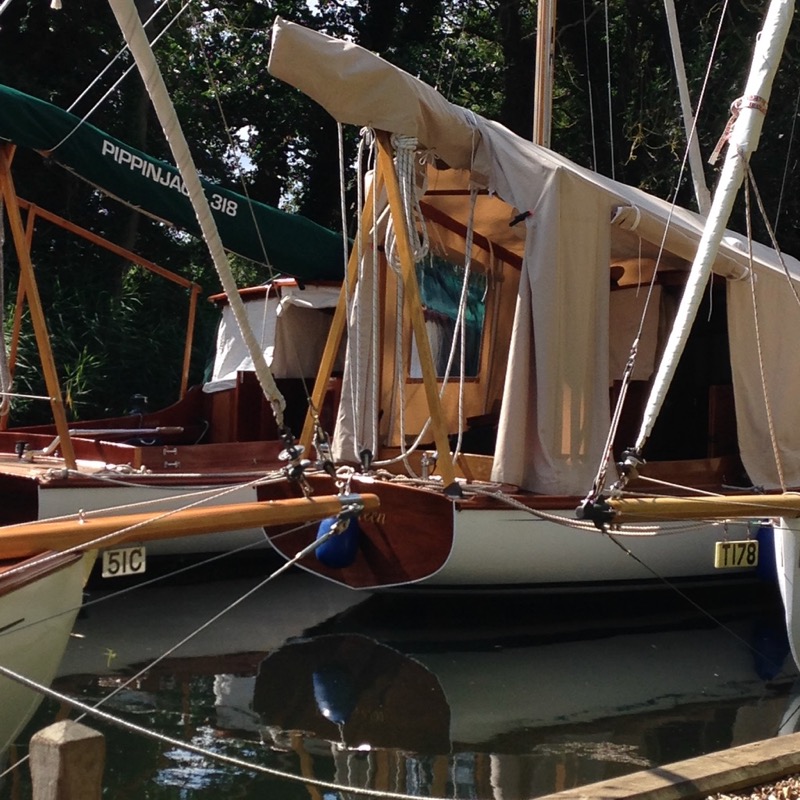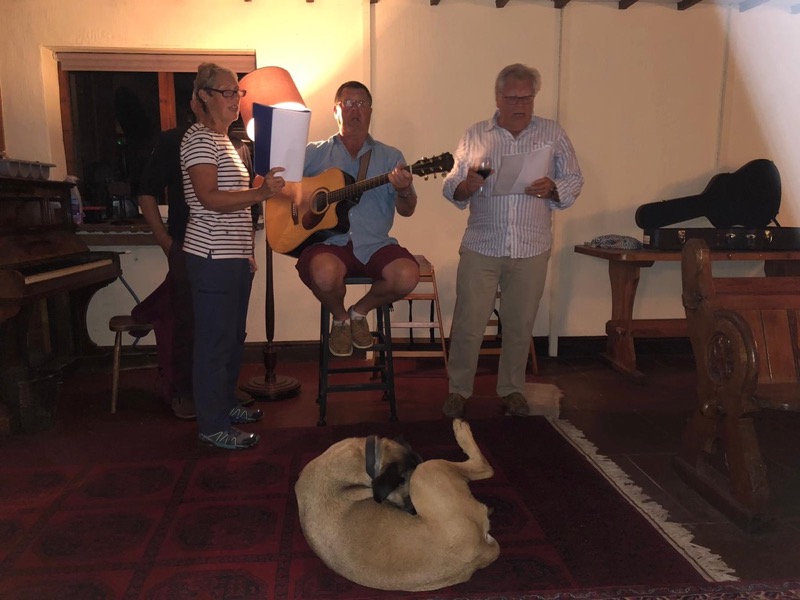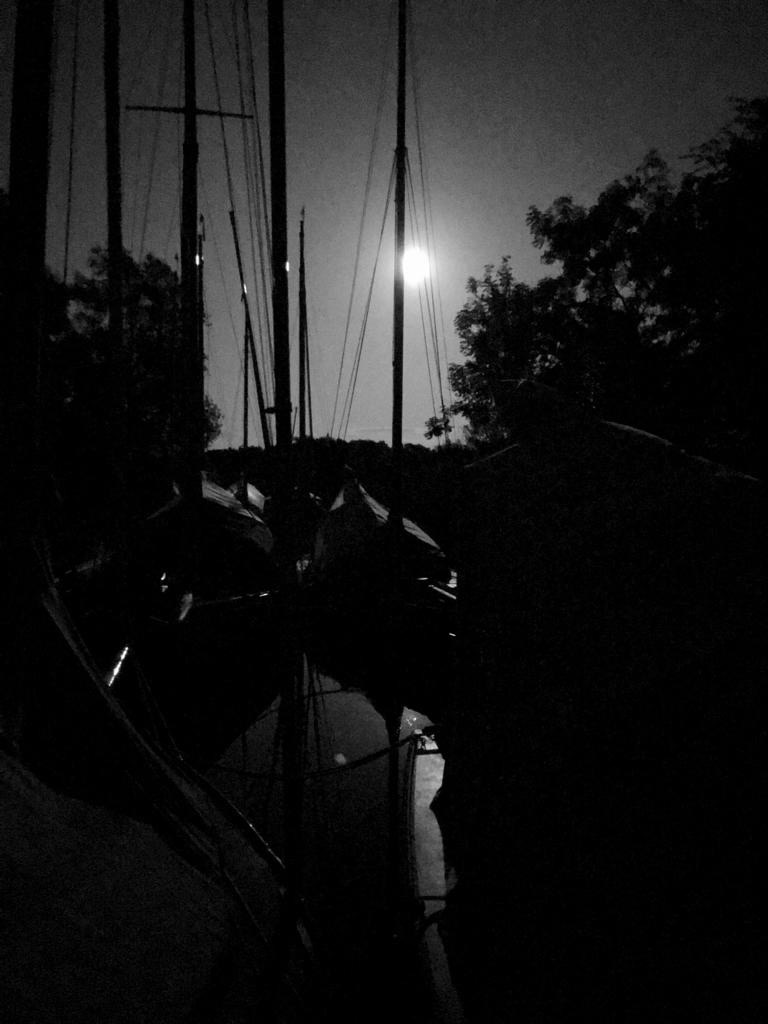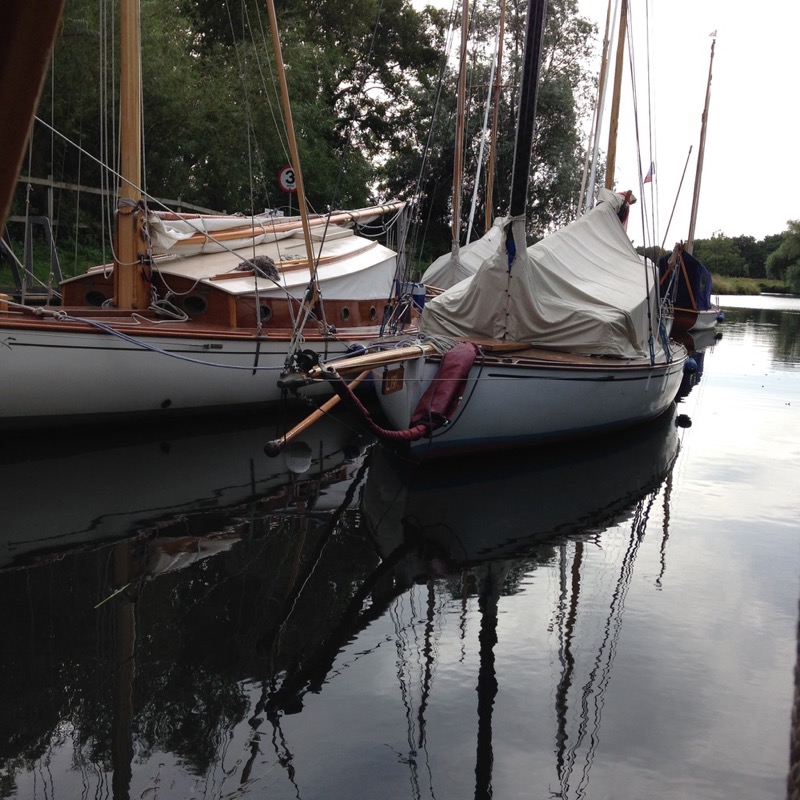 Oulton
Crossing Back at Different Times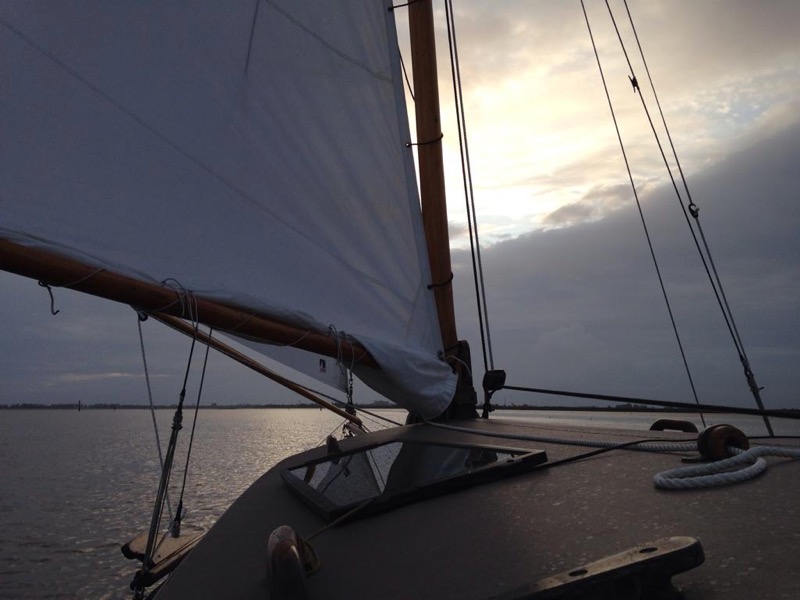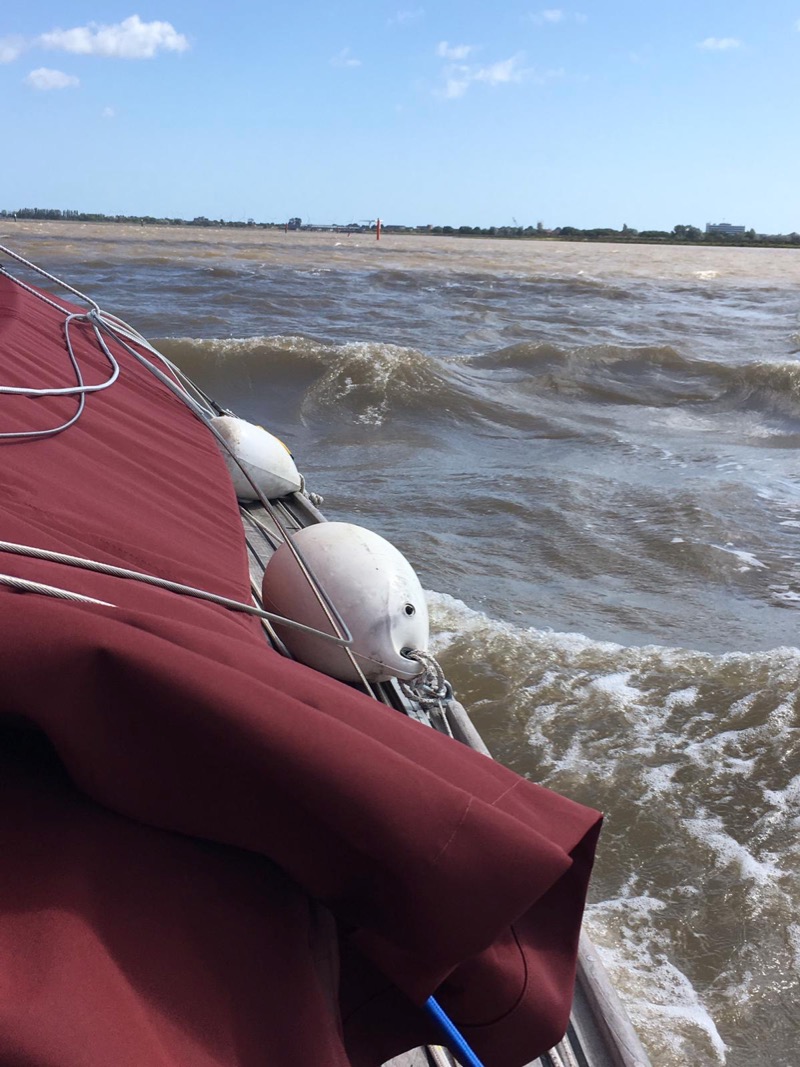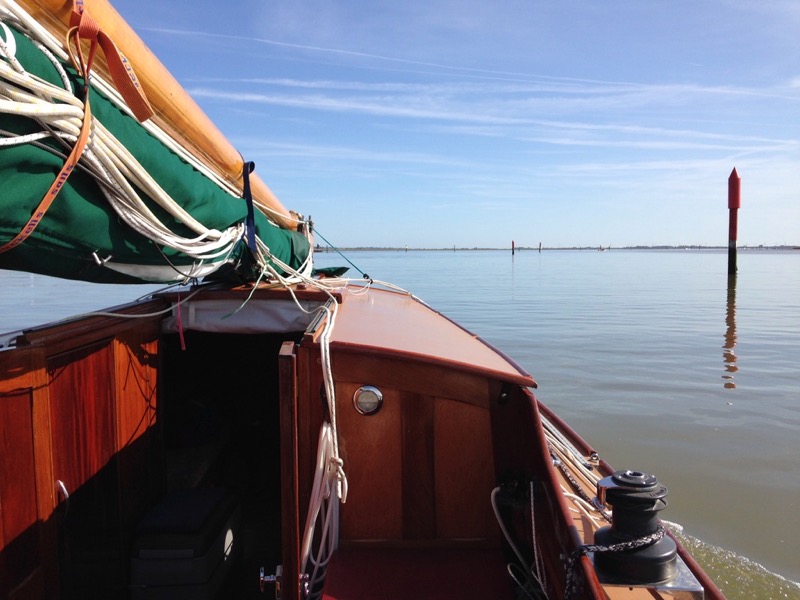 Cromer End of the Pier Show