Spring Cruise 2014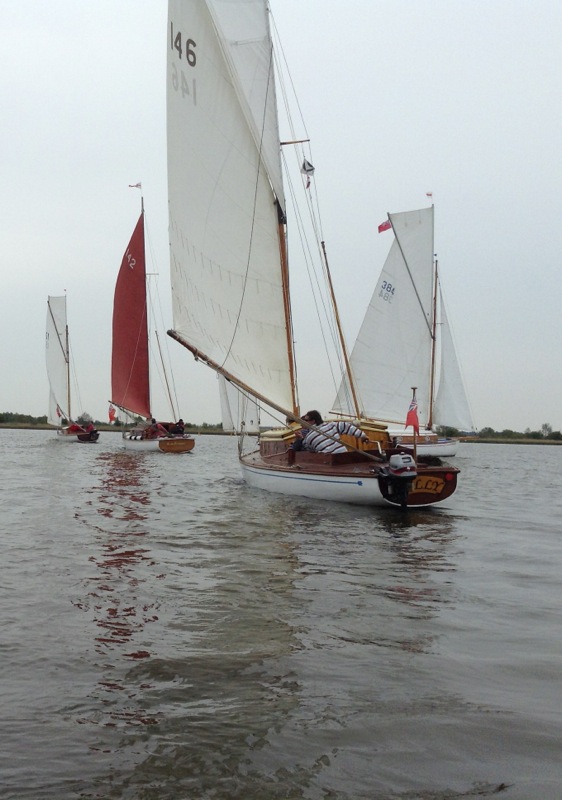 This is the second year we have had the Spring Cruise over the three days of the May Day Bank Holiday weekend and It does make you feel you have had a holiday especially if you meet on the Friday evening as we did,
Friday Eve at the Moorings
Amaryllis was the first to arrive at about 4:30. The sun was shining and if you could get out of the cold northerly wind you could convince yourself it was warm. Mossy appeared an hour or so later having sailed down from Horning. Frankie looked cold. Sally arrived soon afterwards and Snowbird, with Amanda at least determined to make the most of the bank holiday, appeared just before dark. By this time we'd had a few glasses of wine and decided it was far too cold to BBQ so we we all cooked on our boats. Or at least those of us who had remembered to check we'd filled up the gas after last season did and those who didn't finished their sausages off on Sally. A few more glasses of wine followed and we retired to bed in the hope of getting warm.
Saturday
Up early and left the moorings at 9am sharp to meet up with the rest of the cruiseristas at 10.30 low tide above Potter Bridge. Met Bishy on the way, Westward and Badger were already there and Pixie and Cordy followed along soon afterwards. A relaxed start with plenty of time for coffee, shopping, cheese scones etc and left at 10.30 to sail to West Somerton for lunch. Some were doubtful about the sailability of the dyke having never done it before. Most sailed some of the way and Amaryllis and Pixie proved it could be done all the way by the smaller boats at least. A pleasant lunch was enjoyed in the sunshine and we set off mid afternoon with cranes flying over head on the sail to Hickling and The Pleasure Boat Inn where moorings had been reserved for us.
People walked, visited friends, had a jolly in Dave Prettyman's lovely launch, drank in the sunshine, went in the pub to eat and get warm. Robin and Sue Wilkinson joined us for what proved to be a good meal with excellent service considering we hadn't pre-ordered. Pixie and Sally BBQed and joined us in the pub afterwards. (well their owners did!)
Sunday
National Dawn Chorus Day and a launch load of bird listeners returned to the pub at 6am for their bacon butties, two hours after they had left, heard by some of us but not all. It was also Brent's 18th and he was up by 10.30 just as his parents put the finishing touches to decorating the boat. We sent our orders in to the Nelson's Head, pulled each other off the bottom and took advantage of the now south westerly wind to sail to Horsey where Adrian gave us some Admiralty sailing with Follow my Leader, peeling to the back and tacking to the whistle, then nudging into the reeds with mudweights for a lunch stop in the sheltered sunshine. Badger was the only one who, sticking to the original plan, motored up to Catfield and had lunch there (We did tell him no-one else was going, honestly!) then they sailed back to join us at Horsey. We heard a bittern booming on our way. We shoved off under jib and quant, just jib or motor to the dyke. Some had Ice creams, some walked around the broad, some walked to the beach where about 150 seals could be seen. Returned to tea, cake, showers, more cake, chocolate Birthday cake! Evening pub meal at Nelson's Head or BBQ. Some of us amused ourselves by sending Brent to the bar for drinks, with his ID card of course. They weren't disappointed, Brent just doesn't look 18. Again we were well looked after and if my Liver and Bacon was anything to go by the food was good.
Monday
Early start to be through the bridge at 11. The remnants of the cruise assembled with Roger and Lesley at Hunters for a picnic/ BBQ, later joined by Ellen, Chris and the youngest Amaryllis crew member Pippa (3months). The cruise ended a lot warmer than it began. A good start to the sailing season.
Cast in order of appearance:
Amaryllis - Paul & Jane
Moss Rose - Colin & Frankie
Sally - Steve & Lisa
Snowbird - Nick & Amanda
Bishy Barney Bee - Jimmy & Carolyn
Westward V - Paul, Claire & Brent
Badger - Ian & Sharron
Pixie - Adrian & Ruth
Cordon Rouge - David & Ruth
By Launch- Dave Prettyman
By Car - Robin & Sue Wilkinson
Ranger (on her moorings) - Roger & Lesley
By Camper Van - Ellen, Chris & Pippa
Paul & Jane Stevens
PHOTOS: Paul & Jane Stevens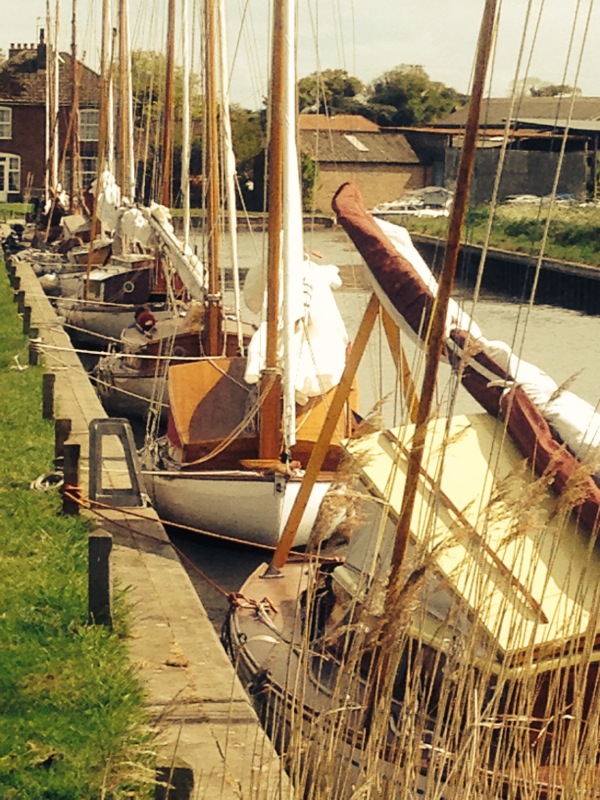 West Somerton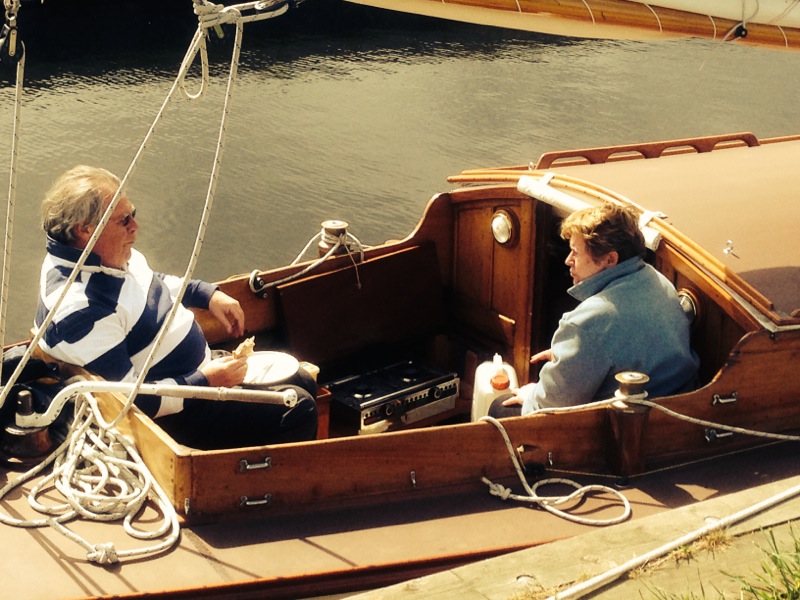 Mossy at West Somerton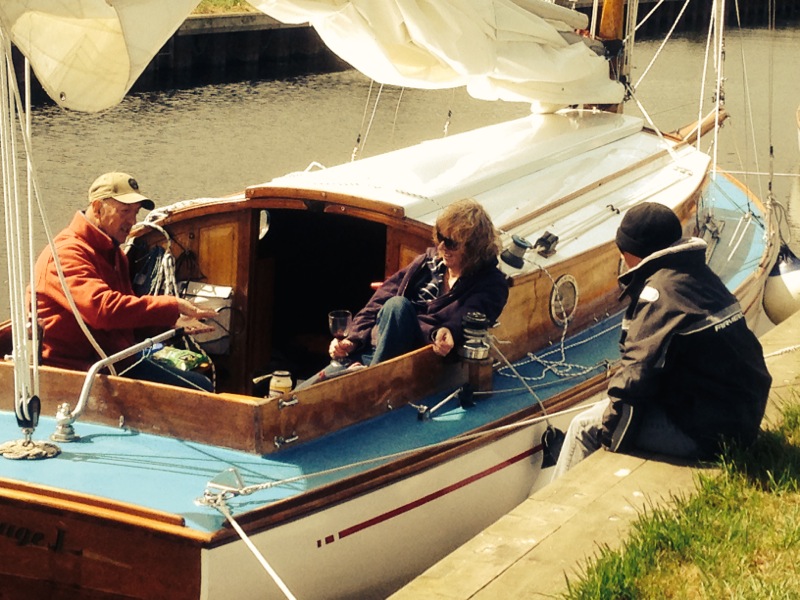 Cordy at West Somerton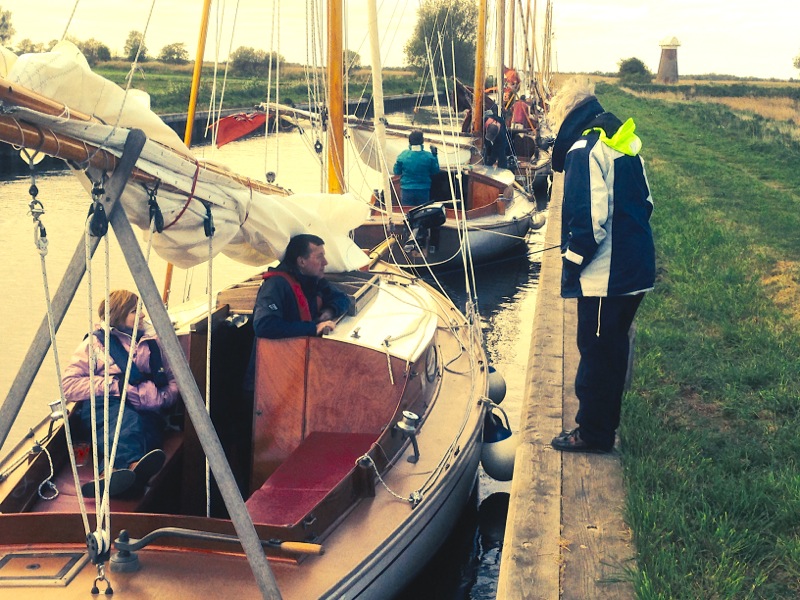 Snowbird at West Somerton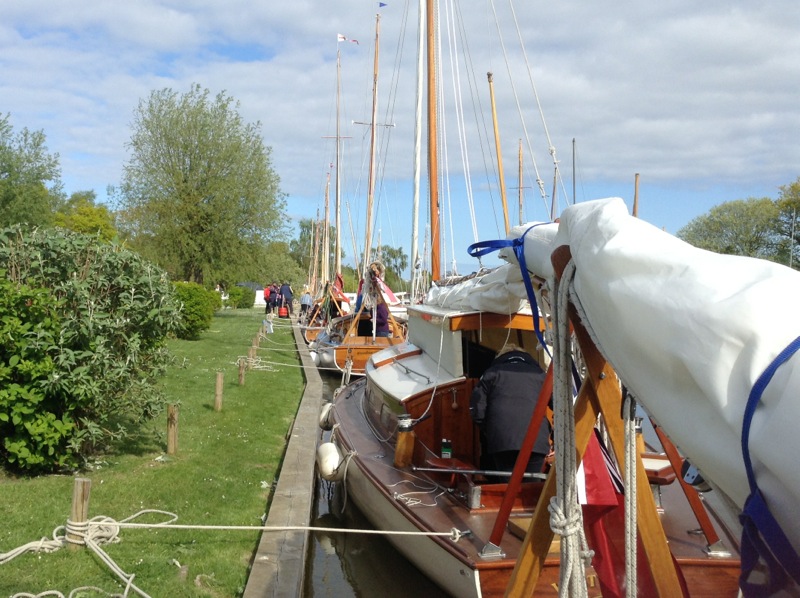 Westward at Hickling Pleasure Boat Dyke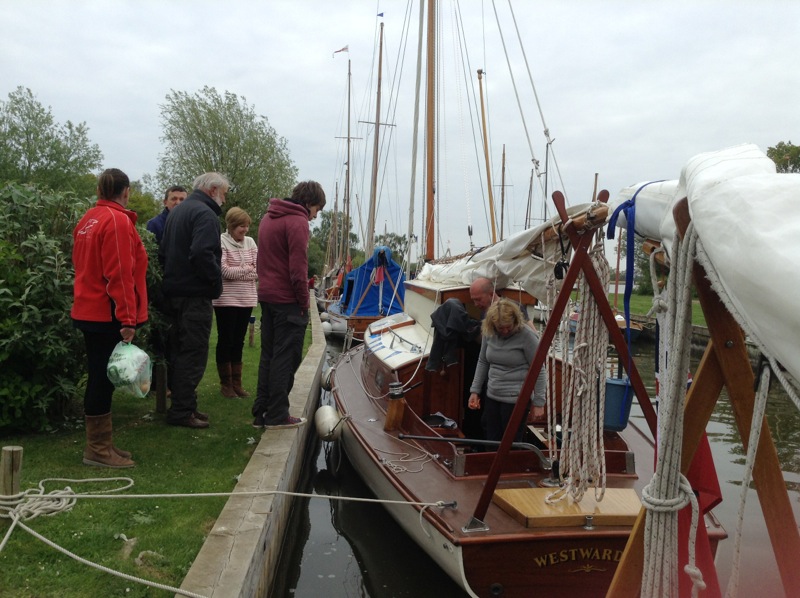 Westward at Hickling Pleasure Boat Dyke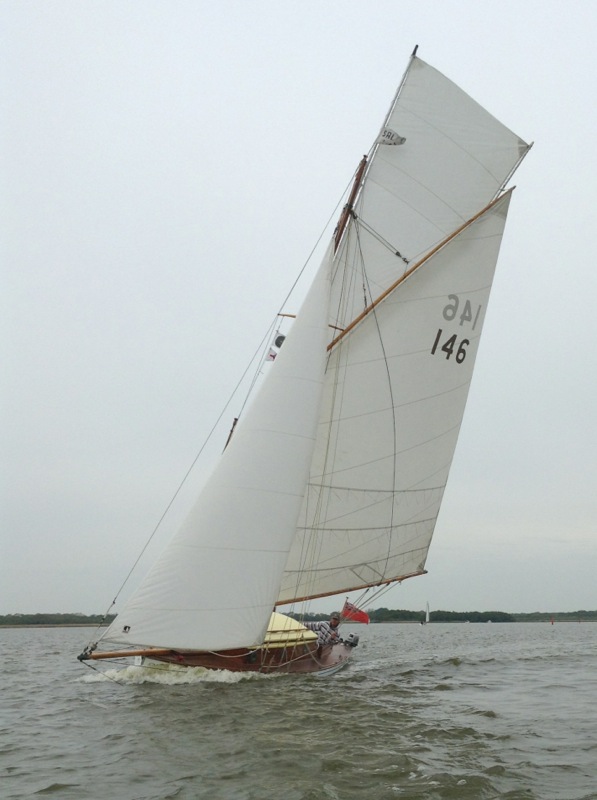 Sally on Hickling Broad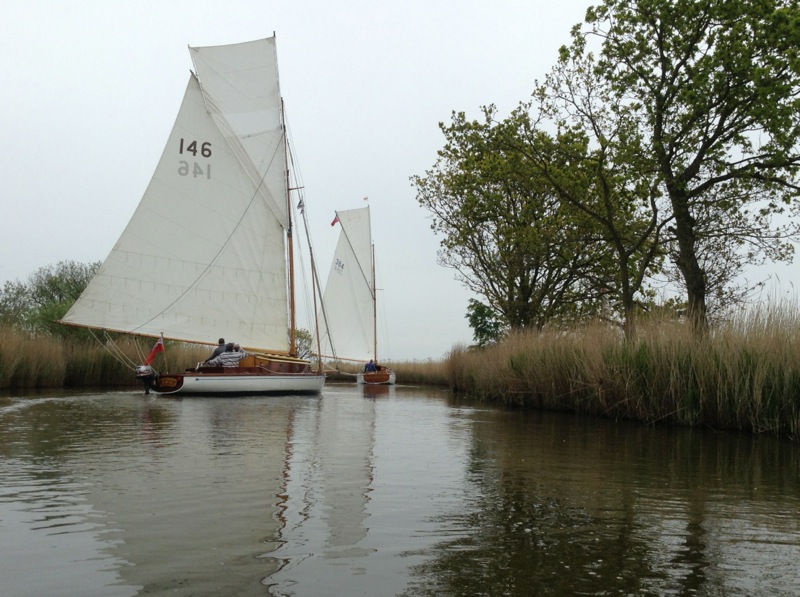 Sally & Cordy in Meadow Dyke
Admiralty Sailing on Horsey Mere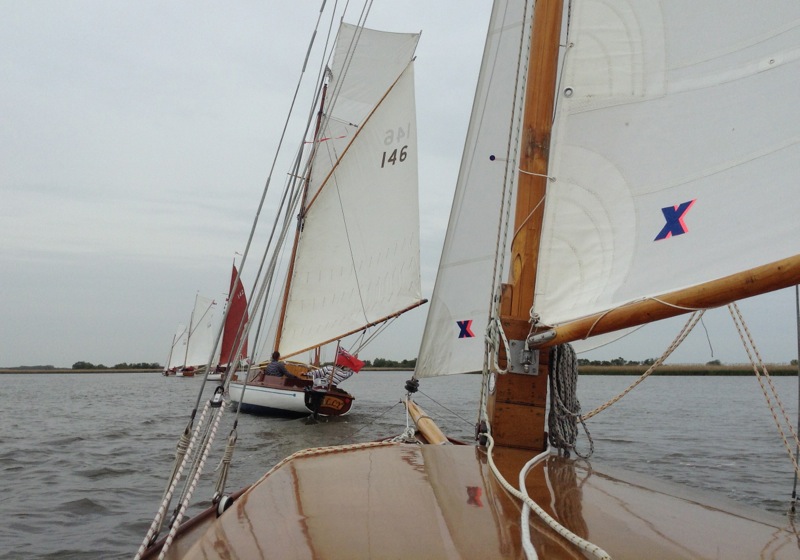 Admiralty Sailing on Horsey Mere
Admiralty Sailing on Horsey Mere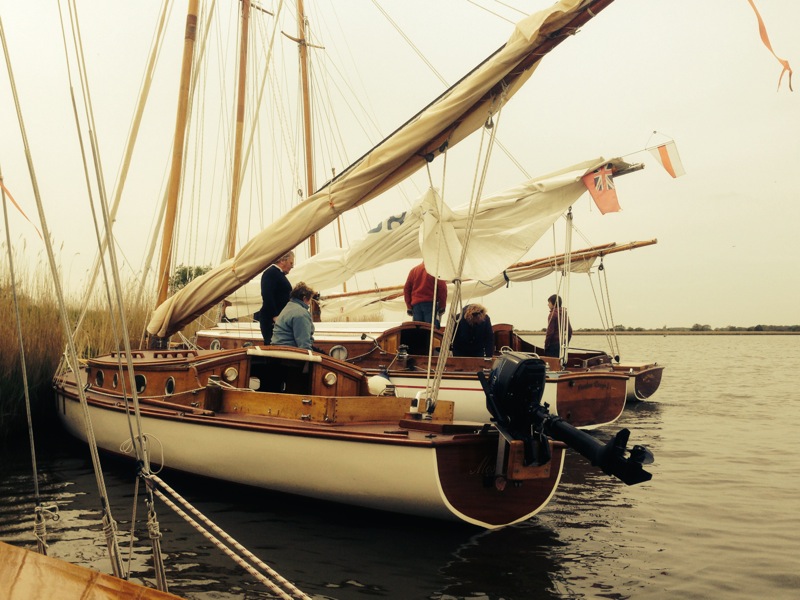 Lunch stop on Horsey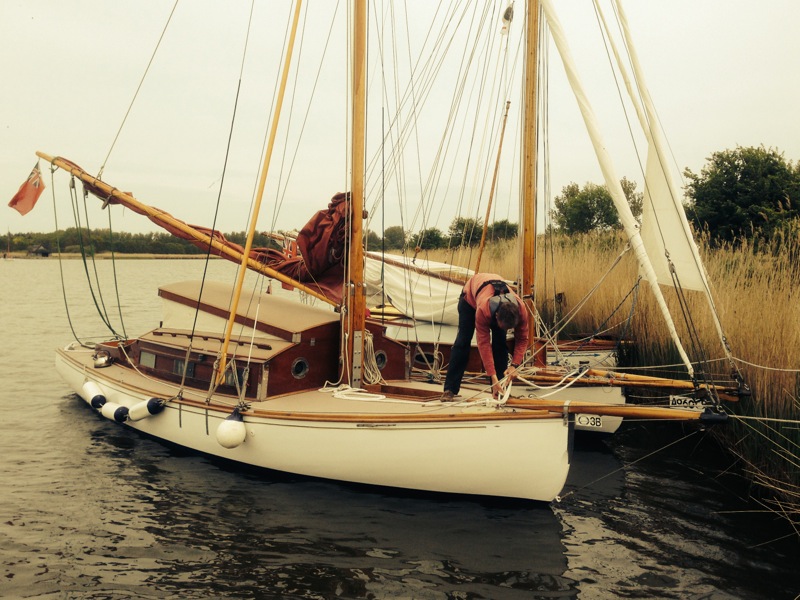 Lunch stop on Horsey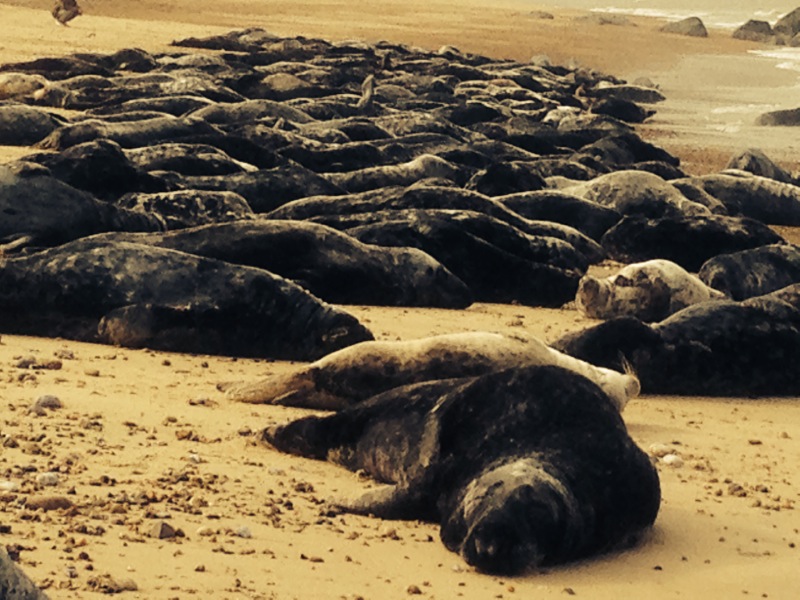 Seals on Horsey Beach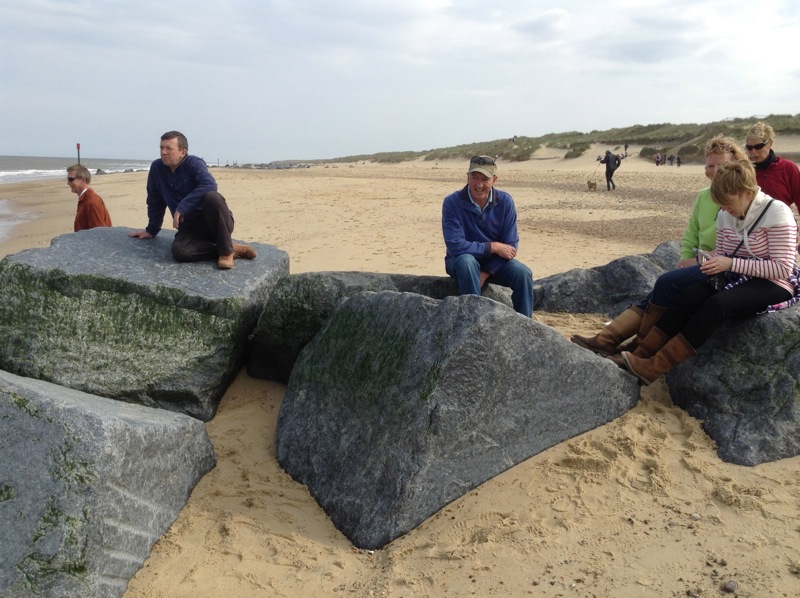 Horsey Beach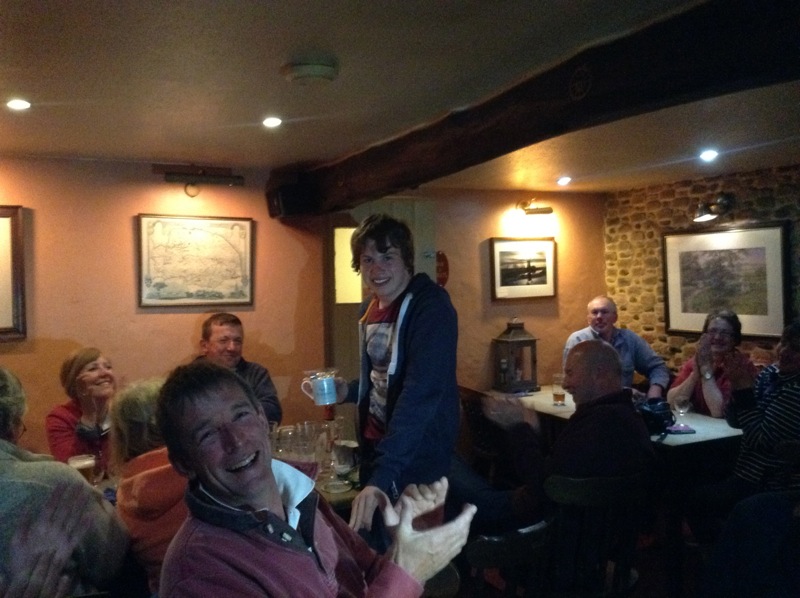 Brent - Birthday Boy - in The Nelson's Head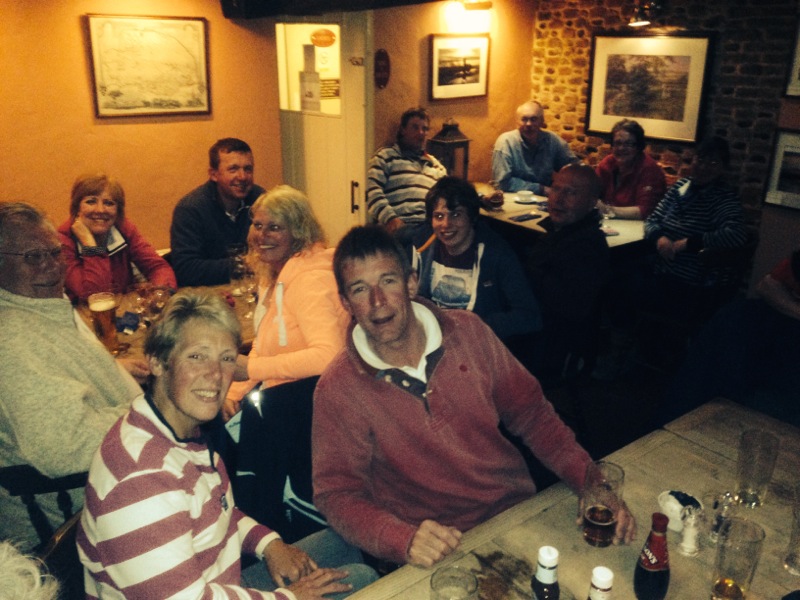 Nelson's Head
Horsey Dyke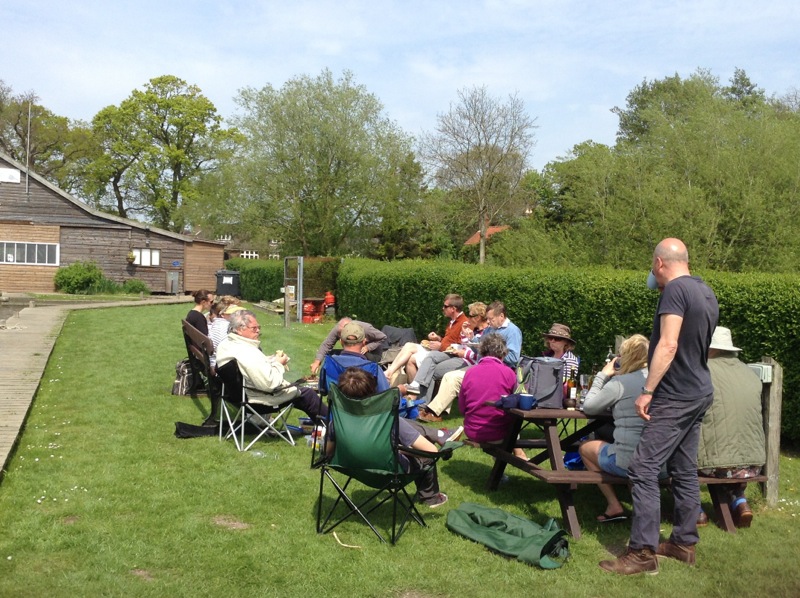 Picnic at Hunters Yard